Police in Kosovo said they foiled a series of coordinated Isis terror attacks, including one which targeted the Israeli national football team.
Nineteen people were arrested in Kosovo and six more across both Albania and Macedonia, police said in a statement on Thursday 17 November.
Officers seized explosive devices, weapons, electronic equipment and a drone in the raids, as well as extremist religious material.
The planned attacks were being coordinated by two Albanian Isis members in Syria, said police. The cell had received the order to attack from the self-styled "commander of Albanians in Syria and Iraq," Lavdrim Muhaxheri.
The statements said that the cell was "planning to commit terrorist attacks in Kosovo and also [an attack] against the Israeli football team and their fans during the Albania-Israel match." It also referred to "synchronized terrorist attacks," Reuters reported.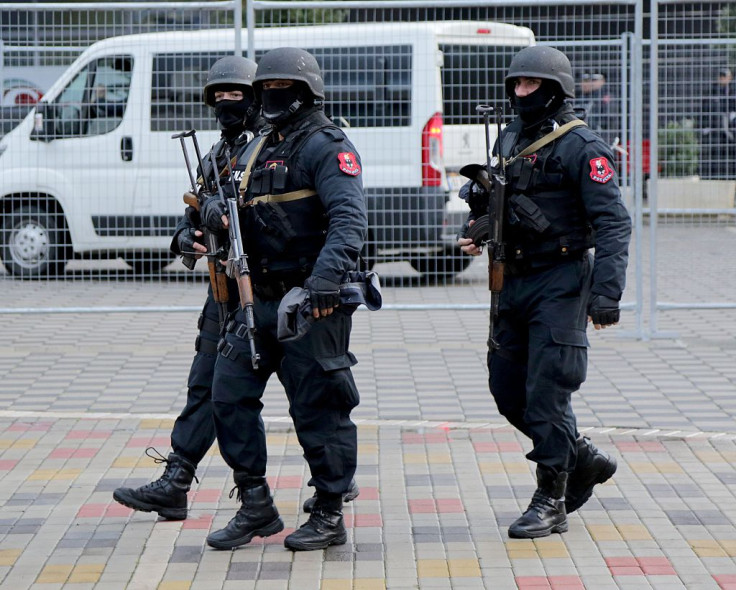 On Saturday, Albania moved a World Cup qualifying match with Israel's football team from the northern city of Shkoder, to a venue near the capital, Tirana, due to security concerns. Israel won the match 3-0, with the stadium in Elbasan guarded by more than 2,000 officers.
The arrests were carried out between 4 November and 12 November.
A total of 300 Kosovars are believed to have travelled to Syria to fight for Isis and other, with 50 killed. Most of Kosovo's ethnic Albanian majority are nominally Muslim, though the majority are secular.