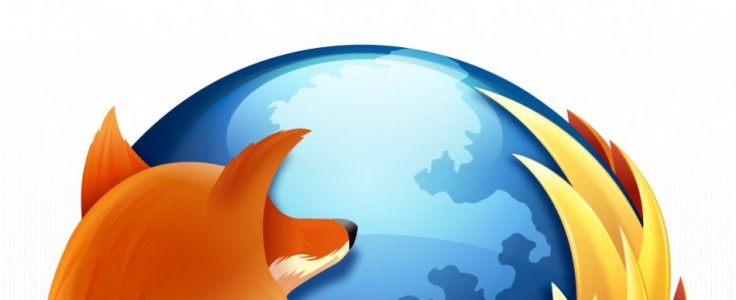 Mozilla Firefox has entered its stable release phase and is now available for download.
What makes Firefox 34 exciting is the fact that the web browser heralds the beginning of a new partnership between Mozilla and Yahoo in terms of default search services.
Starting from Firefox 34, Yahoo's search engine will be the default search engine within the browser, for users in the United States of America. However, you can choose to switch to Yahoo later, and continue with the existing Google search.
This partnership replaces the Google search engine which was the default search engine within Mozilla's web browsers, for nearly a decade.
If you are an existing Firefox user, your browser should automatically get the Firefox 34 update. To download the Mozilla stable release navigate to the official Firefox download web portal.
Mozilla Firefox 34 new features
Apart from the new Yahoo search engine default, Firefox 34 comes with a host of new enhancements.
First up, there is the brand new one-click search and a new search bar, for desktop users.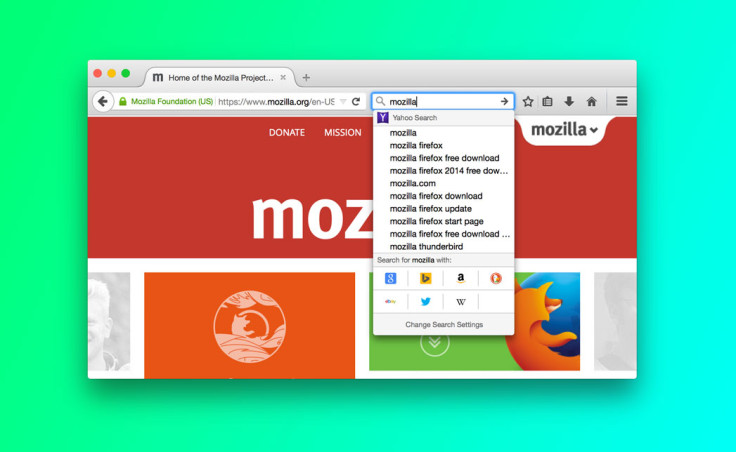 With the new one-click search you should notice suggestions in a new, better organised design. A set of buttons is displayed below search suggestions so users can specify which site runs the query.
With Firefox getting a revamped search UI it is still possible to change the default search engine. If you are fed up with Yahoo's search engine, select from a list of alternate search engines and add your desired search provider.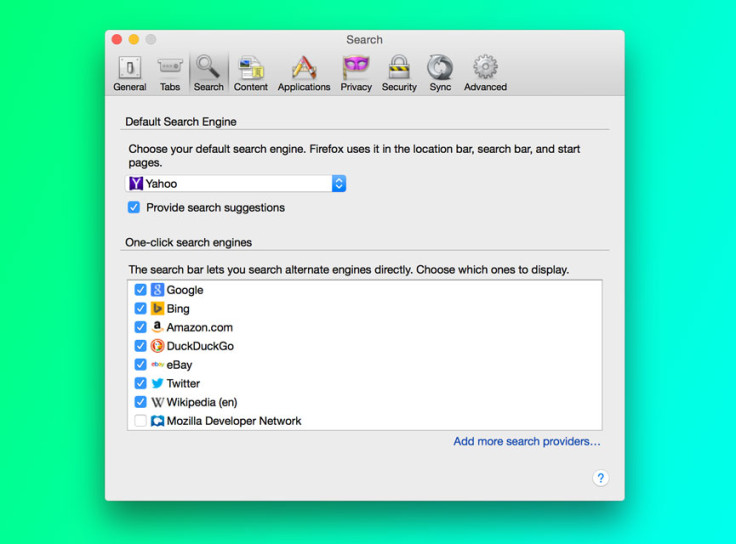 These enhancements are targeted at desktop users accessing the internet via Firefox in the United States only.
Firefox Hello
However, Mozilla does not disappoint users in other parts of the world, with Firefox 34 introducing a new real-time communication client, called Firefox Hello, which supports text- and video-chat.
The advantage of this being built in to the browser is users won't have to download and install custom software, plugins. Users don't even have to create an account, and can simply send a callback link to their user on the other end, which when clicked initiates the chat.
Customise mode
Mozilla Firefox 34 adds the ability to easily switch themes/personas directly within the new customise mode menu.
Clicking on this menu will show any installed themes as well as a list of five recommended themes. Hovering over a theme in the menu will preview the appearance of the theme. Clicking on one of the themes will change the applied theme.
Crash recovery
Finally, in Firefox 34, you can recover from a locked up Firefox by using the 'Firefox is already running' dialog box.
Firefox 34 also incorporates various developer-level changes, bug fixes, and stability/performance enhancements.
Firefox 34 for Android
Firefox 34, is also available to download for Google's Android platform, and comes with new features.
One major functionality is the Mirroring Support for Chromecast.
After you've set up Chromecast on your TV and connected it to the same Wi-Fi network as your Android device, all it takes are a few clicks to enable support:
Launch Firefox on your Android device and open the webpage you want to mirror.
Tap on the menu button (either below the screen on some devices or at the top right corner of the browser), select Tools, and then Mirror Tab.
On the Send to Device prompt, choose your Chromecast device.
To stop mirroring the tab, tap on the menu button and then select Stop Mirror.
Firefox 34 for Android gets a refreshed browser theme, with emphasis laid on design refreshments and better visual appeal.
Also, check out for the MP4 video support for your Android 5.0 (Lollipop) devices.
Finally, as usual, there are the regular performance/stability enhancements and bug fixes within Firefox 34 for Android.
In summary, Firefox 34, on paper, represents a major overhaul in comparison to its predecessors. With the stable release of the web browser now available to download officially, do check out all the underlying features and let us know your thoughts, in the comments section below.