Firefox for iOS in development: Mozilla tackles Chrome, Opera and Safari on Apple's turf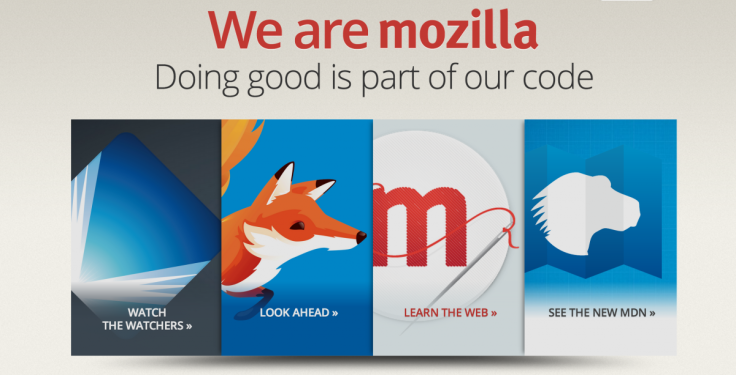 Mozilla, which recently implemented Yahoo as the default search provider in Firefox, is poised to make another bold leap with the popular browser by developing a version for Apple's iOS platform.
According to a TechCrunch report, which quotes an event Mozilla held internally, Firefox on iOS should be a reality in the very near future.
Also, an official tweet by Firefox release manager, Lukas Blakk, adds more clout to the news: "We need to be where our users are so we're going to get Firefox on iOS."
This is good news for iOS users long hoping to harness Firefox within their devices, although the development is contrary to Mozilla's earlier 'no Firefox for Apple iOS' stand (due to technical limitations imposed by Apple).
However, the way in which Mozilla will port Firefox to iOS should be interesting, as Apple only allows third-party web browsers to operate on its mobile operating system if they comply with the Cupertino-based company's JavaScript coding and web renders.
Currently, only the Google Chrome and Opera web browsers can be set as default within iOS as these comply with Apple's web technology. Of course, Apple's own Safari browser is also present on iOS and so the Apple platform browser wars could heat up soon.
Mozilla's current Firefox improvements
Mozilla has introduced the stable version of its Firefox 34 web browser, which is available for download to users on Windows, Mac, Linux and Android.
Firefox 34 heralds Yahoo as the default search engine for Firefox users in US, thus ending a decade-long association between Mozilla and Google which had led to the former using the latter's search engine as default within Firefox.
Firefox 34 also revamps the search experience, and now offers a brand new one-click search and a new search bar, for desktop users.
With the new one-click search users should notice suggestions in a new, better organised design. A set of buttons is displayed below search suggestions so users can specify which site runs the query.
© Copyright IBTimes 2023. All rights reserved.