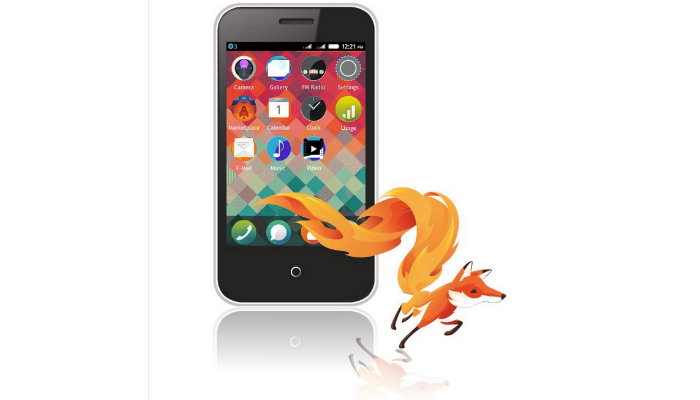 Mozilla has debuted its first Firefox running smartphone in India, and the USP of the device is that it costs just $33 or INR 1998. This smartphone is called the Cloud FX, and is targeted predominantly at first-time smartphone buyers.
Mozilla's Cloud FX is also a perfect-fit for those preferring to access the internet and resort to doing basic web activities such as checking emails and basic social networking and chat, via smartphones.
The smartphone runs on Mozilla's open-source Firefox operating system, which provides an intuitive and easy environment for developers to release more number of apps for the platform, and is now on sale in India. Click here to navigate to the online shopping portal.
Mozilla has partnered with India-based Intex technologies, who are known to release comparatively low-cost high-end smartphones, for the Cloud FX and therefore, the smartphone is also called Intex Cloud FX.
"The launch of Intex Cloud FX marks the beginning of a new era of the Indian smartphone market and Intex is proud to be the first Indian company to understand and deliver on market needs," said Dr Li Gong, President of Mozilla, in an official blog post.
Technical Specifications

Mozilla's (and Intex's) Cloud FX incorporates fairly decent hardware aspects, considering its ultra-low $33 price-tag.
The smartphone incorporates a 3.2in capacitive touchscreen display, runs the open-source Firefox OS (every app for the platform is developed using HTML5 web standard), and is driven by a 1GHz processor.
The Cloud FX has two SIM-card slots, which would enable users to insert two SIM-cards to separate work and personal life.
A 2MP rear camera adorns the Mozilla Cloud FX, which should be enough for basic photography, preferably during a picnic or to capture moments spent together during family outings.
The device also features a microSD card slot to expand the internal storage (256MB) up to 4GB.
For connectivity, the Intex Cloud FX offers Bluetooth and microUSB, and the entire gadget is supported by a 1250mAh battery.
For social media addicts, there is the Facebook and Twitter integration, which allows one-click access to these social networking sites.
Competition
Despite being an 'affordable' smartphone, Mozilla's Cloud FX is bound to come under intense competition in India, especially from other major brands (known to manufacture and release low-cost devices) such as Micromax, Karbonn, the Chinese Xiaomi, and various budget Android smartphones.
However, as people in India are known to embrace 'value-for-money' gadgets, including the low-end ones, and considering the fact that Mozilla's smartphones offer better reliability than cheap Chinese brands, the Cloud FX could turn to be a 'sleeper-hit' in the country.