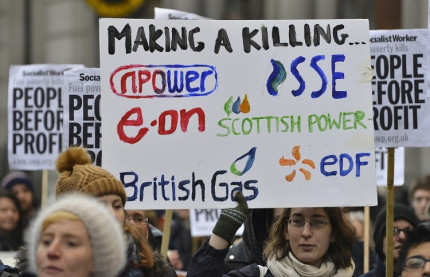 Energy customers who do not pay by direct debit are being "ripped off" by the big companies, according to Tory MP Robert Halfon.
Prime minister David Cameron has already launched an investigation into whether consumers paying by cash or cheque were subsidising direct debit customers after it emerged they were paying an average £114 a year more.
And Halfon is leading a Commons campaign to see a cap of £2 a month placed on charges which, he claims, hit the least well off in society such as pensioners. He has tabled a Commons motion which has attracted almost 200 supporters.
His motion states that 45 per cent of people do not pay their energy bills by direct debit and that over one million people in the UK do not have access to a bank account.
Describing the charges as a "stealth tax on the poor", he has called on the watchdog Ofgem to hold an inquiry into the issue and to operate with more transparency.
Speaking before a parliamentary debate on the issue, Halfon said: ""Energy companies have been ripping the consumer off , have been fleecing the consumer, particularly the poor and pensioners, with their stealth tax for some time."
He said 17 out of 32 companies follow the practice of charging more for customers not paying by direct debit with the cash often used to track down non-payers.
"What they're saying is that they're imposing a cost on the pensioners and the poorest in order to pursue non-payers," he told BBC Radio Five Live.
The firms have insisted they support the prime minister's review of payments but that they only offer a small discount to people paying by direct debit because they are cheaper to process.
It is not the first time the energy firms have been under attack for their charging policies. They were previously accused of overcharging direct debit payers as a form of "free interest loan" and urged to repay any excess charges.
And they have been under concerted attack over the transparency of their charging regimes ever since Labour leader Ed Miliband pledged to freeze prices if he became prime minister.