David Cameron has prompted a furious backlash from both Tory and Labour MPs after a leaked list revealed 48 allies, aides and Remain campaigners are in line to receive honours, among others. Former Chancellor George Osborne is set to become a companion of honour and his close aide, Thea Rogers, has been nominated for an OBE.
The former prime minister was accused of cheapening the honours system and faced cries of "cronyism" after four pro-EU cabinet colleagues were recommended for knighthoods. The MPs were named as Philip Hammond, Michael Fallon, David Lidington and Patrick McLoughlin in the Sunday Times.
"These are people who brought politics into disrepute and led a campaign that ultimately led to the prime minister and the chancellor losing their positions," Conservative MP Andrew Bridgen was quoted as saying by the Telegraph. "It brings the whole honours system into disrepute and smacks of cronyism."
Tory party donors Ian Taylor and Andrew Cook – who together have gifted more than £2.6m ($3.4m) – were both put forward for knighthoods. Isabel Spearman, Samantha Cameron's stylist during her time in Number 10, was also nominated for an OBE. The leaked list contains 31 men and 17 women.
Shadow Home Secretary Andy Burnham branded the dissolution honours as "everything that is wrong with Westminster politics." The Labour MP for Leigh said: "Regardless of the fact that they come from an outgoing Prime Minister, these recommendations should be turned down.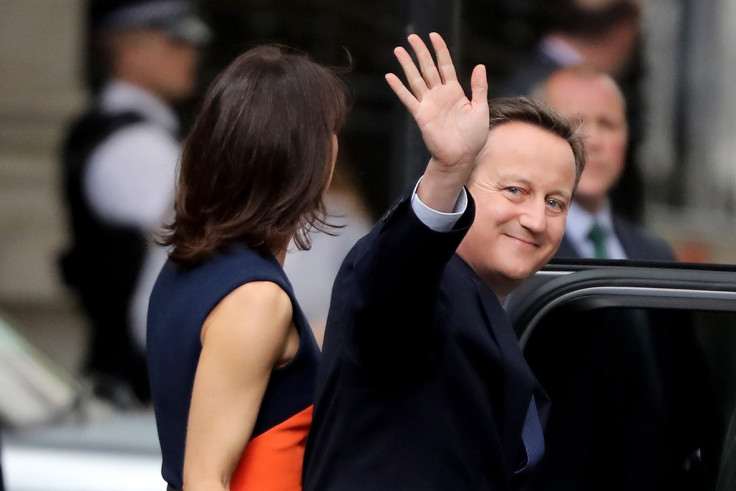 "If they are accepted, they will destroy any remaining shred of respect for the honours system." Burnham added: "Many people voted Leave out of sheer frustration at an out-of-touch political elite. This honours list reads like a two-fingered salute back to the public."
An unnamed senior Tory minister told the Telegraph the nominations would spark anger among backbenchers and Eurosceptic party members. "I don't object to the outgoing prime minister giving rewards to people who have given long service in his office but to think that people may have been influenced on their position in the referendum in a bid to be rewarded or that people like Will Straw, who have done nothing to help the prime minister and have probably done more to harm the Conservative Party in government, devalues the system and will make a lot of people very angry."
Outgoing UKIP leader Nigel Farage described it as "too many rewards for failure" on Twitter. Labour leadership challenger Owen Smith said he was disappointed at Cameron's use of the system to "slap his friends on the back."
Deputy Labour leader Tom Watson took a swipe at what he described as Cameron's "old boy's network". He said: "That Mr Cameron proposes to reward his friends network on such a huge scale will not only bring the honours system into disrepute, it will undermine the reputation of the Theresa May.
"It's cronyism, pure and simple and proof the Tories will always put their own interests before those of the country."
The British public also heaped scorn on Cameron's nominations, saying they made a mockery of the honours system.