M&S annual profit plunges 18% as CEO issues warning on turnaround plans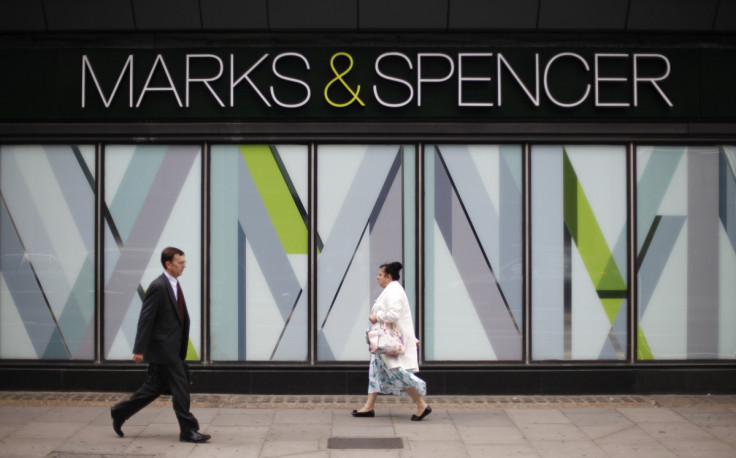 Marks & Spencer posted a sharp decline in annual profit, despite recording a slight increase in revenue, and warned conditions in the sector remained challenging.
In the 53 weeks to 2 April, the FTSE 100 retailer reported an 18.5% year-on-year decline in profit before tax to £488m, while underlying pre-tax profit grew 4.3% to £689.6m, ahead of forecast calling for an increase to £673.9m.
Revenue, meanwhile, increased 2.4% compared to the corresponding period in the previous year to £10.6bn, slightly above analysts' expectations for a £10.4bn figure. The retailer said its food division continued to outperform the market, as like-for-like sales grew 0.2%, while the clothing segment recorded a 2.9% decline in sales.
"Our results last year were mixed," said group chief executive Steve Rowe. "We continued to outperform on food but we underperformed on clothing & home sales. This is not satisfactory and today we are outlining our initial plans to address the issues and to position Marks & Spencer to deliver profitable sales growth."
Rowe, who replaced Marc Bolland as chief executive in April, added the British retailer has begun to "ask ourselves crucial questions about our business and the answers give us the blueprint to return M&S to growth".
He added the company would focus on returning its clothing division to profitability, though he warned both the clothing and home division departments faced stern challenges.
"We are clear on the actions needed to recover and grow clothing and home, which is our top priority; to continue to grow our food business and to focus on driving profitability. We are investing to re-establish our price position by sharpening prices and to enhance service by putting more employees into our stores."
However, Rowe indicated that in the short-term future, the turnaround plan would have a negative impact in profit terms. "These actions, combined with the difficult trading conditions, will have an adverse effect on profit in the short term," he said. "We are, however, confident that our commitment to delivering the right product, price and service will help return clothing and home sales to growth."
© Copyright IBTimes 2023. All rights reserved.