Medecins Sans Frontieres is calling for an independent international organisation to be set up to investigate the US bombing of an Afghan hospital because it does not trust internal military investigations into the bombing in Kunduz, in which 22 people were killed.
US President Barack Obama announced that an internal inquiry would be launched into the attack in the early hours of 4 October. The US Department of Justice, the Pentagon, Nato and an Afgan-American team are all carrying out investigations into the attack, which MSF claims lasted for more than one hour and continued despite repeated calls to US and Afghan military authorities.
MSF chief Joanne Liu told reporters in Geneva: "We cannot rely on internal military investigations by the US, Nato and Afghan forces." She called for the International Humanitarian Fact Finding Commission (IHFFC), which was set up in 1991 under the Geneva Convention, to carry out the investigation.
She said that the IHFFC was "the only permanent body set up specifically to investigate violations on an international humanitarian law". "We ask signatory states to activate the commission to establish the truth and to reassert the protected status of hospitals in conflicts," she said. "If we let this go, we are basically giving a blank cheque to any countries at war."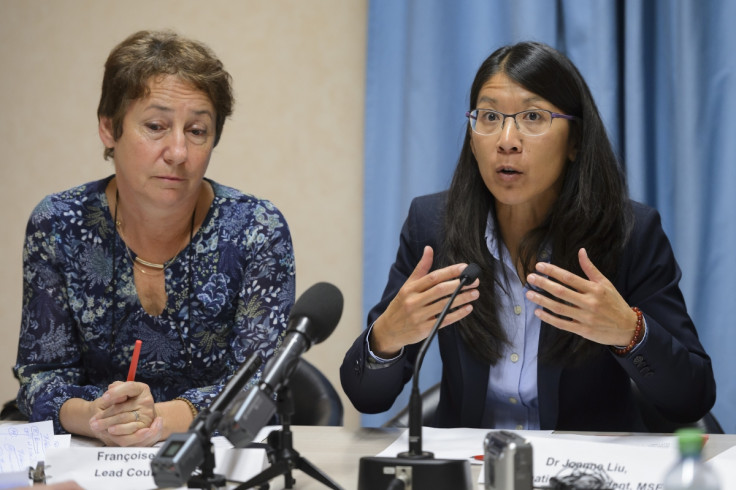 On 6 October, General John Campbell, US commander of international forces, said that the air strikes were carried out at the request of Afghan forces. Previously the Pentagon claimed that Taliban militants were fired on after they shot at US personnel.
"We would never intentionally target a protected medical facility," said General Campbell at a hearing of the US Armed Services Committee in Washington DC.
Neither the US or Afghanistan are signatories of the convention which led to the formation of the IHFFC, and both would have to grant special permission for an investigation to be launched.