The 2016 MTV Movie Awards takes place tonight (9 April), with the show being aired on US televisions the following night. Filming at the Warner Brothers Studios in Burbank, California, the ceremony will see the biggest Hollywood blockbusters of the year such as Avengers: Age Of Ultron, Creed and Jurassic World battle it out for movie of the year while names such as Leonardo DiCaprio and Matt Damon are up for best male performance.
Will John Boyega, Amy Schumer or Brie Larson scoop up the award for best breakthrough artist? And who will came out on top when it comes to best female, with Alicia Vikander, Daisy Ridley and Jennifer Lawrence all in contention?
Dwayne Johnson and Kevin Hart are taking on hosting responsibilities for the evening, while guest presenters dishing out awards will include Jessica Chastain, Chris Hemsworth, Gigi Hadid, Zac Efron, Kendrick Lamar, Seth Rogen and Charlize Theron. Chris Evans will also be presenting an exclusive look at upcoming Marvel movie Captain America: Civil War.
Whilst one winner is already a dead cert – Melissa McCarthy is set to receive the Comedic Genius award on the night – the other nominees are completely up in the air. Before the event, IBTimes UK have offered up our predictions on who will triumph in the five major categories.
Movie of the Year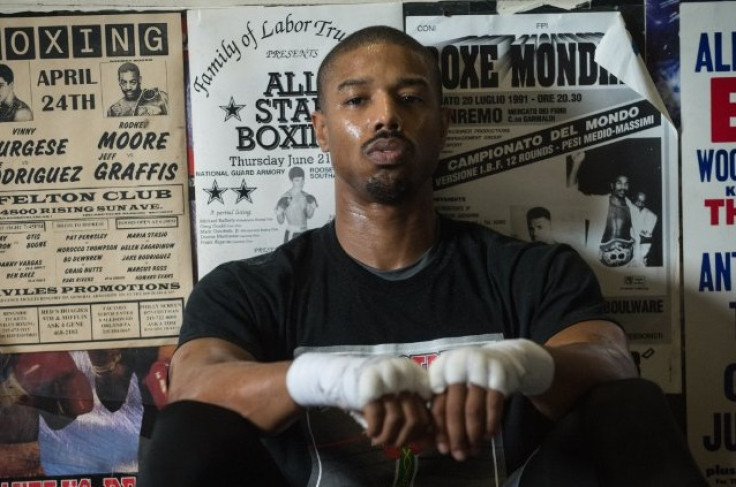 Avengers: Age of Ultron"
Creed - PREDICTED WINNER
Deadpool
Jurassic World
Star Wars: The Force Awakens
Straight Outta Compton
A strong category when it comes to the heavyweight blockbusters, we think Deadpool, Avengers: Age Of Ultron or Straight Outta Compton could potentially walk away with the winners but given how critically acclaimed Rocky spin-off Creed was when it was released in November, we think that will take the crown.
Best Female Performance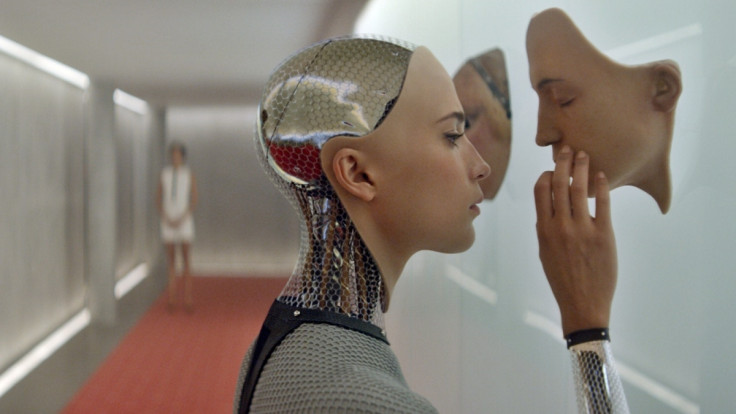 Alicia Vikander, Ex Machina - PREDICTED WINNER
Anna Kendrick, Pitch Perfect 2
Charlize Theron, Mad Max: Fury Road
Daisy Ridley, Star Wars: The Force Awakens
Jennifer Lawrence, Joy
Morena Baccarin, Deadpool
Alicia Vikander was nothing short of the perfect choice for mild-mannered yet creepy artificial intelligence droid Ava in Alex Garland's chilling sci-fi drama Ex Machina. Charlize Theron, Daisy Ridley and Jennifer Lawrence were all great in their respective titles but Vikander was truly fantastic.
Best Male Performance
Chris Pratt, Jurassic World
Leonardo DiCaprio, The Revenant
Matt Damon, The Martian - PREDICTED WINNER
Michael B. Jordan, Creed
Ryan Reynolds, Deadpool
Will Smith, Concussion
While Leonardo DiCaprio walked away with the Oscar for his performance in Alejandro González Iñárritu's The Revenant, we think MTV might go for Matt Damon in Ridley Scott's The Martian simply because they like a slightly lighter fare of movies.
Ensemble Cast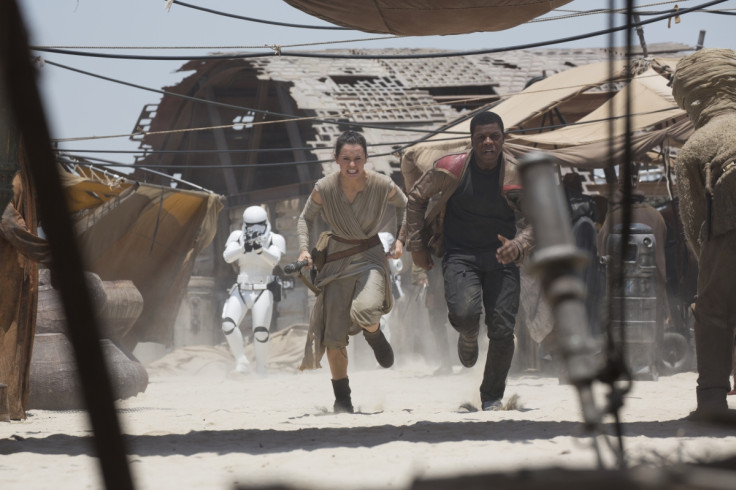 Avengers: Age of Ultron
Furious 7
Pitch Perfect 2
Star Wars: The Force Awakens - PREDICTED WINNER
The Hunger Games: Mockingjay — Part 2
Trainwreck
Casting Star Wars: The Force Awakens was most definitely an unenviable task, and whoever had to do the job probably felt the pressure of making the new heroes just as likeable as those in the original. They truly lucked out then finding John Boyega and Daisy Ridley, two of the most charismatic people on screen last year – oh, and Carrie Fisher, Mark Hamill and Harrison Ford starred in it too. It's a hands down winner,
Breakthrough Performance
Amy Schumer, Trainwreck
Brie Larson, Room - PREDICTED WINNER
Daisy Ridley, Star Wars: The Force Awakens
Dakota Johnson, Fifty Shades of Grey
John Boyega, Star Wars: The Force Awakens
O'Shea Jackson Jr., Straight Outta Compton
See below for the rest of the nominations:
True Story
Concussion
Joy
Steve Jobs
Straight Outta Compton
The Big Short
The Revenant
Documentary
Amy
Cartel Land
He Named Me Malala
The Hunting Ground
The Wolfpack
What Happened, Miss Simone?
Best Comedic Performance
Amy Schumer, Trainwreck
Kevin Hart, Ride Along 2
Melissa McCarthy, Spy
Rebel Wilson, Pitch Perfect 2
Ryan Reynolds, Deadpool
Will Ferrell, Get Hard
Best Action Performance
Chris Pratt, Jurassic World
Dwayne Johnson, San Andreas
Jennifer Lawrence, The Hunger Games: Mockingjay — Part 2
John Boyega, Star Wars: The Force Awakens
Ryan Reynolds, Deadpool
Vin Diesel, Furious 7
Best Hero
Charlize Theron, Mad Max: Fury Road
Chris Evans, Avengers: Age of Ultron
Daisy Ridley, Star Wars: The Force Awakens
Dwayne Johnson, San Andreas
Jennifer Lawrence, The Hunger Games: Mockingjay — Part 2
Paul Rudd, Ant-Man
Best Villain
Adam Driver, Star Wars: The Force Awakens
Ed Skrein, Deadpool
Hugh Keays-Byrne, Mad Max: Fury Road
James Spader, Avengers: Age of Ultron
Samuel L. Jackson, Kingsman: The Secret Service
Tom Hardy, The Revenant
Best Virtual Performance
Amy Poehler, Inside Out
Andy Serkis, Star Wars: The Force Awakens
Jack Black, Kung Fu Panda 3
James Spader, Avengers: Age of Ultron
Lupita Nyong'o, Star Wars: The Force Awakens
Seth MacFarlane, Ted 2
Best Kiss
Amy Schumer & Bill Hader, Trainwreck
Dakota Johnson & Jamie Dornan, Fifty Shades of Grey
Leslie Mann & Chris Hemsworth, Vacation
Margot Robbie & Will Smith, Focus
Morena Baccarin and Ryan Reynolds, Deadpool
Rebel Wilson and Adam DeVine, Pitch Perfect 2
Best Fight
Deadpool (Ryan Reynolds) vs. Ajax (Ed Skrein), Deadpool
Hugh Glass (Leonardo DiCaprio) vs. The Bear, The Revenant
Imperator Furiosa (Charlize Theron) vs. Max Rockatansky (Tom Hardy), Mad Max: Fury Road
Iron Man (Robert Downey Jr.) vs. Hulk (Mark Ruffalo), Avengers: Age of Ultron
Rey (Daisy Ridley) vs. Kylo Ren (Adam Driver), Star Wars: The Force Awakens
Susan Cooper (Melissa McCarthy) vs. Lia (Nargis Fakhri), Spy