A lavish 17th century London mansion reportedly belonging to a tycoon once known as "Putin's banker" Sergei Pugachev, will go on the market as a bitter battle between the former Russian billionaire and the Kremlin intensifies.
The Grade II-listed Wandsworth 10-bedroom property known as Old Battersea House was thought to have been designed by Sir Christopher Wren and was once owned by the illustrious Forbes family. It was also reportedly where Hollywood star Elizabeth Taylor spent her honeymoon with her seventh and final husband Larry Fortensky in 1991.
Pugachev is accused of siphoning $700m (£531m) from his bank, Mezhprombank, including Russian government bailout funds during the financial crisis. The UK High Court imposed a worldwide freezing order against £1.7bn ($2.23bn) of his assets in July 2014.
Once a close adviser to Vladimir Putin and his predecessor Boris Yeltin, Pugachev says the charges against him are trumped up and stem from his falling out of favour with the Russian president.
Representatives from Russia's Deposit Insurance Agency (DIA), which is the bank's bankruptcy trustee, told Kommersant newspaper that they would proceed with the immediate sale of the property which they say belongs to him, as well as a property in Herefordshire called Lower Venn Farm.
According to UK Land Registry records, Old Battersea House was bought for £12m in December 2011, the same year that Pugachev fled to London. The registered owner is the New Zealand-based Kea Trust Company.
Regarding the Trust's alleged connection with Pugachev, DIA representatives told the newspaper: "The agency insists that the property, which is part of the trust, as well as the property located in four similar trusts, in fact, belongs to Sergei Pugachev, and these assets are under his control.
"In 2015, the agency received an order to seize properties worldwide, which are in these trusts. Currently, proceedings in England are under way to recognise the trusts as fictitious, as well to recognise Sergei Pugachev as their actual beneficiary," Kommersant reported.
The sale will be overseen by high-end real estate agency Hogan Lovells.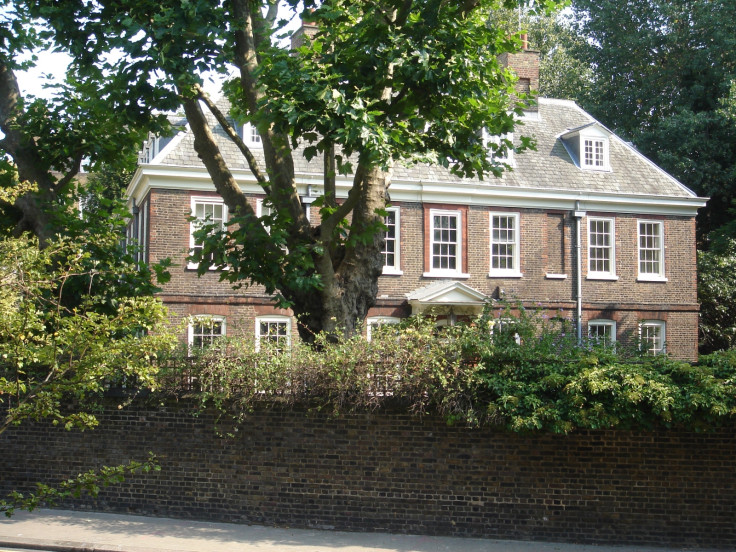 Land Registry records state that Lower Venn Farm, in Avenbury, Herefordshire was sold in January 2010 for £2.75m and its proprietor is Channelwood Limited, which is based on the Isle of Man.
Pugachev defied a British judge's order to remain in Britain and went to France, complaining that surveillance devices had been attached to his car. In February 2016, another UK judge found Pugachev guilty of breaching a dozen court orders and of deliberately giving false evidence to the court.
He had also failed to hand over his French passport or other travel documents while the case was being investigated, which allowed him to flee the UK to Nice in 2015, despite a court order not to leave Britain.
From his house in southern France, he told IBTimes UK earlier this year that the charges against him were "politically motivated" and that he had faith in British justice.
In June, the tycoon appointed the French law firm Lazareff le Bars to represent him in a $12bn investment treaty claim against Russia over the alleged takeover of his assets. The claim at the Permanent Court of Arbitration in The Hague is thought to be the largest ever brought by an individual against a state.
Pugachev has three children with the broadcaster and writer Alexandra Tolstoy, who is a distant relative of the great writer Leo Tolstoy. In 2002, he became a Russian senator, representing the southern Siberian region of Tuva spending 10 years at the top of Russian politics as a senator and business leader.