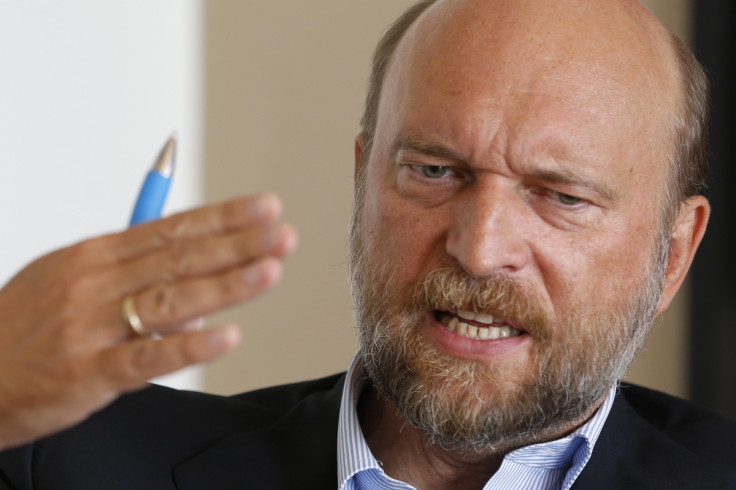 A British warrant has been issued for the man known as "Putin's banker" who is wanted in Russia for allegedly stealing taxpayers' money. Sergei Pugachev, who was once very close to the Russian president as an adviser, is now in exile and involved in a protracted fight with the Kremlin.
He is facing charges by Russian prosecutors that he siphoned off $2bn (£1.3bn) from loans given by Russia's central bank at the height of the 2008 financial crisis through Mezhprombank, the stock bank he co-founded in the 1990s. Pugachev says the case is politically motivated and part of a move to seize his assets after he fell out with the Russian president. He has filed an £8bn compensation claim over what he claims was the seizure of his business empire.
Following an application by Russia's state deposit agency (DIA), the British courts ordered that Pugachev's global assets be frozen, that he hand over his Russian and French passports and that he remain in the UK while an investigation was being conducted. But he fled to France, saying that attempts had been made on his life.
The DIA has said a committal hearing is set for 7 December and if Pugachev was found in contempt of court, he could been sentenced to up to two years in prison, the Guardian newspaper reported. His representative in London told the Guardian that as a French citizen, Pugachev would not fall under the jurisdiction of the English courts and expected the decision to be reversed.
A statement on Pugachev's website said the cases were a smoke screen to cover for the expropriation of his vast collection of business assets in Russia and that his opponents were acting with negligence of the rule of law: "Sergei Pugachev denies any allegations against him in Russia and hopes that the Judicial Board of the Supreme Court of Russia will consider the appeal in compliance with the law. He is confident in the ultimate success of his International Arbitration claim against the Russian Federation and the subsequent recovery of $12 billion of his expropriated assets."