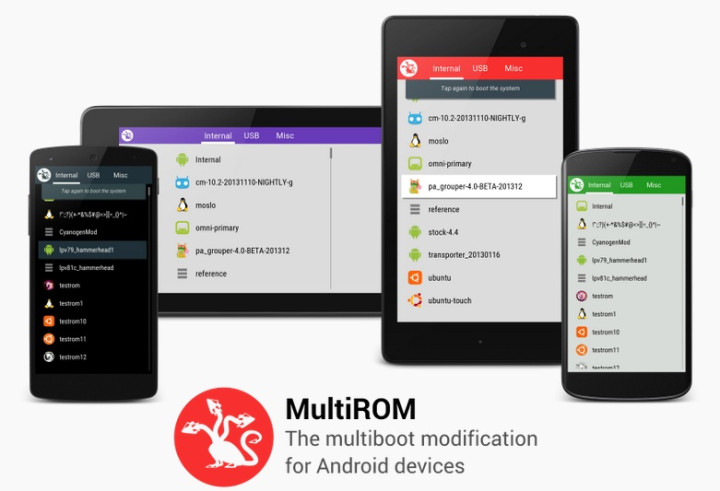 With so many custom ROMs available integrating innumerous customisations, it becomes difficult for users to choose the best for their Android device.
If you happen to own a Galaxy Note 2 and are facing a similar situation, solutions are available to make it easier. MultiROM, developed by recognised XDA developer Tassadar could be the perfect solution for those who cannot decide which ROM to flash for a daily driver.
MultiROM builds are available for a number of Android smartphones by Samsung, HTC, Sony, Motorola and LG.
The new build for MultiROM is shared by senior member, tilaksidduram, who has also provided the kernel and device tree implementations as well. The device should be running a kexec-hardboot patched kernel to make use of the MultiROM functionality, reports XDA.
MultiROM, as the forum member notes, is a kind of multi-boot mod for the Galaxy Note 2. It can boot any Android ROM and other systems like Ubuntu Touch, when it is ported into the device. The key element of MutiROM is a boot manager, which appears every time the device starts while allowing users to choose the ROM to boot. Below are some of the notable features of MultiROM.
Multiboot any number of Android ROMs
Restore nandroid backup as secondary ROM
Boot from USB drive attached via OTG cable
Install ROM to external SD card [Newly Added feature]
The member has also shared the installation method. Head over to the development thread to know more about the features and installation process. Those who wish to enjoy the MultiROM features on Galaxy Note 2, click on the download links here.