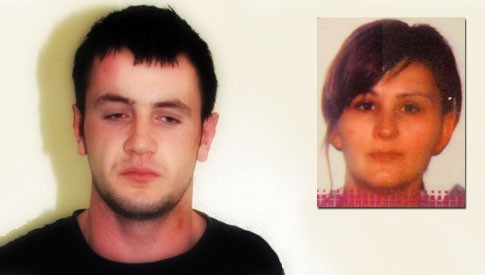 Drawing similarity from the high-voltage Amanda Knox case, a 22-year-old man strangled a woman he shared a house with and then fled to North Yorkshire. He has now pleaded guilty to her murder.
Aaron O'Brien had been in a sexual relationship with 34-year-old Magdalena Januszewska. However, on Jan. 22, 2011, Aaron had spent the night with another woman. He returned home at 9:30 a.m. the next day on Copenhagen Way, where both Aaron and Magdalena had a bedsit and later he left in Magdalena's car, reveals investigation.
Aaron was traced to the Malton area of North Yorkshire and was arrested on Jan. 26, 2011. During an interview, Aaron claimed that when he returned to the house, Magdalena was angry and began shouting at him. He said he grabbed her and restrained her whilst also strangling her.
Aaron said he realised that Magdalena was dead but continued hitting her on the head. He then wrapped her head in cling film and plastic bags and drove to Yorkshire.
Aaron was found guilty at Norwich Crown Court yesterday and has been sentenced to 14 years in prison.
"Aaron appeared to live a selfish, hedonistic lifestyle and used Magdalena with no regard for her feelings. There was no need for him to use such excessive force or to cause so much damage to her body. Her murder was a tragic waste of life and my thoughts are with her family, who has been deeply upset by her death," Detective Chief Inspector Jes Fry, from the Joint Norfolk and Suffolk Major Investigation Team, said in a statement.