A suspect in the historic murder of police officer Yvonne Fletcher will not be prosecuted because the required evidence is being withheld on national security grounds.
Police said they believe they know who is responsible for the 1984 murder of Fletcher, who was shot in the back outside the Libyan embassy in London, but added that the evidence that can be presented in court is not enough to secure a conviction.
Scotland Yard confirmed on Tuesday (16 May) that the man arrested in 2015 in connection with the murder has now been released from police bail.
In a statement, London Metropolitan Police said: "We believe our investigation has identified enough material to identify those responsible for WPC Fletcher's murder if it could be presented to a court.
"However the key material has not been made available for use in court in evidential form for reasons of national security.
"Therefore, without this material and following a review of all the evidence that was available to prosecutors, the Crown Prosecution Service – who we worked closely with throughout – have informed us that there is insufficient admissible evidence to charge the man."
It added: "Our judgment is that this concludes what was by far the best opportunity to solve this tragic case and provide a degree of closure for the victims and their families.
"This investigation will never be closed but the likelihood of finding further evidence, in Libya or elsewhere, is low."
Fletcher's family said that they understood the decision, but were "deeply disappointed" by the outcome.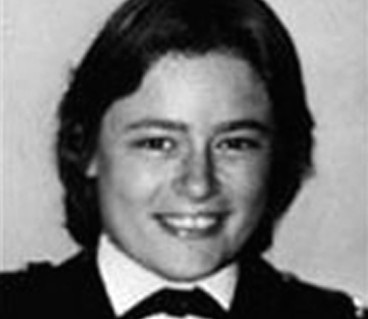 "We understand that some available evidence could not be used in court but are satisfied that the Metropolitan Police has left no stone unturned in its pursuit of justice in Yvonne's case," they said in a statement.
"The family would like to thank the Met for its continued hard work and diligence and also for always keeping us informed at every turn.
"We are deeply disappointed and frustrated that a prosecution cannot proceed at this time.
"We had hoped that the latest turn of events would finally lead to some closure for the family."
Fletcher, who was 25, was shot on 17 April 1984 while policing a protest against former Libyan leader Muammar Gaddafi by Libyan exiles.
She died later in hospital and the murder led to a 10-day police siege of the embassy and the severing of diplomatic relations with Libya.