Warning: Some viewers may find the footage distressing.
A Libyan man has been arrested in connection with the 1984 murder of police officer Yvonne Fletcher, who was shot from inside in the Libyan Embassy in London during anti-Gaddafi protests.
A man in his 50s was arrested on suspicion of conspiracy to murder and suspicion of money laundering along with a woman in her 40s and a second man in his 30s.
Fletcher, 25, was shot in the back while policing a demonstration outside the Libyan People's Bureau in St James's Square on the morning of 17 April 1984. At the same time, Gaddafi supporters staged a counter-demonstration nearby, which Met Police believe was organised by people within the bureau.
Soon after the protest started, a number of shots were fired from within the bureau, including some from an automatic weapon. Fletcher was hit during the shooting, along with 10 Libyan men protesting against the former dictator.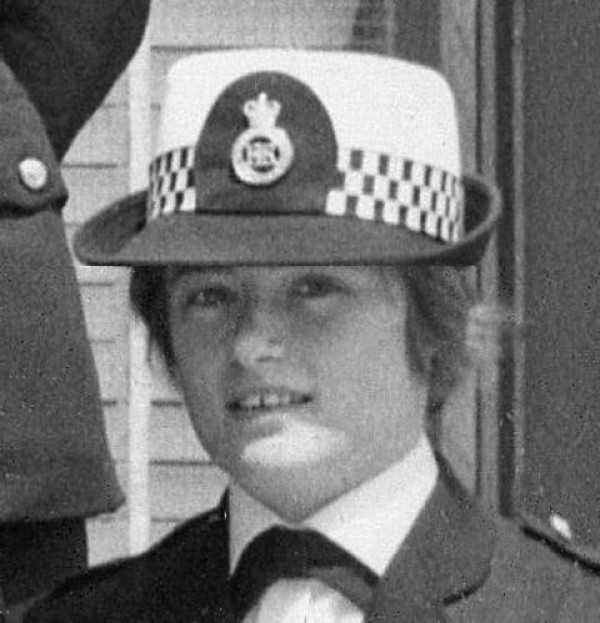 The death resulted in a 10-day siege at the embassy and the UK cutting all diplomatic ties with Libya. Police believe the counter-demonstration was part of the so-called "stray dogs campaign" being orchestrated from Libya to attack overseas dissidents and their interests during that time.
Police were unable to search the bags of those inside the embassy at the time of the siege due to diplomatic immunity. A murder weapon has also never been recovered.
Police are offering a £50,000 reward to anyone who can provide information which leads to a prosecution over the murder of Fletcher and information regarding those who planned the pro-Gaddafi demonstration, planned the subsequent shooting or who facilitated the escape of anyone from within the Bureau following the shooting and their current location.
Commander Richard Walton, the head of the Counter Terrorism Command (SO15), said: "The day Yvonne was shot remains one of the saddest and darkest days in the history of British policing. We have never lost our resolve to solve this case and to bring to justice those who conspired to commit this act of murder.
"The investigation is now focusing on new lines of inquiry relating to a conspiracy to murder prior to the shooting of Yvonne and we are acting upon fresh new evidence.
"I am appealing today to all those who were in the vicinity of St James' Square on the day of Yvonne's murder to come forward to speak to us, regardless of whether or not contact with police has previously been made. In particular, we want to speak to those who attended the Libyan People's Bureau on the day of Yvonne's murder to protest, either against or in favour of Gaddafi.
"There were a number of witnesses who were part of the pro-Gaddafi counter demonstration, orchestrated from within the Libyan People's Bureau, whom we have never spoken to. We appeal particularly to these people to come forward and speak to us now even after 31 years. We reiterate there is a substantial reward being offered.
"We are making this appeal here in the UK, in Libya and globally as witnesses may now be living in other countries all these years later. Allegiances change and we hope with the passage of time, witnesses who have not spoken to us will examine their consciences and come forward."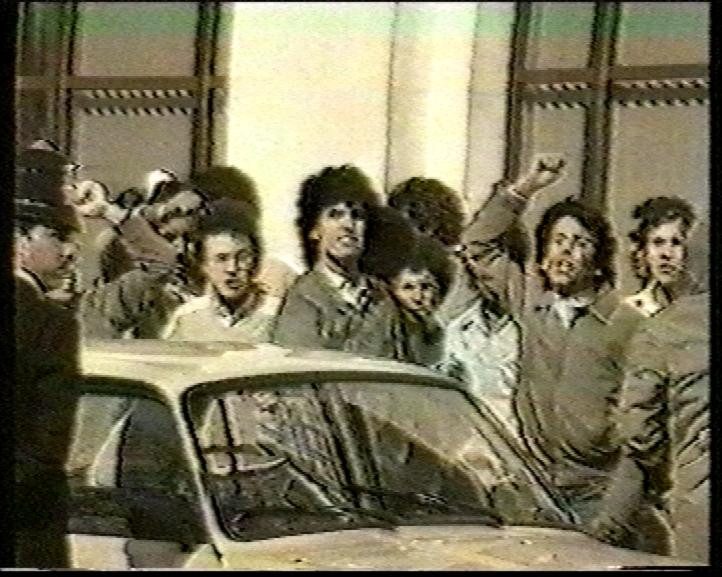 In a statement, Fletcher's family said: "It is now 31 years since Yvonne was shot and killed outside the Libyan People's Bureau in St James Square.
"Recently we have had to come to terms with another loss through the death of Yvonne's father, Tim. His one regret in life was that no one had been arrested in connection with the murder of his daughter and never witnessed any justice. Resolving this crime is still important to all the family.
"Any information, however small, can help bring closure for the family and we therefore continue to support the Metropolitan Police in their ongoing investigation. This is a difficult time for us and we will be making no further comment at this present time."