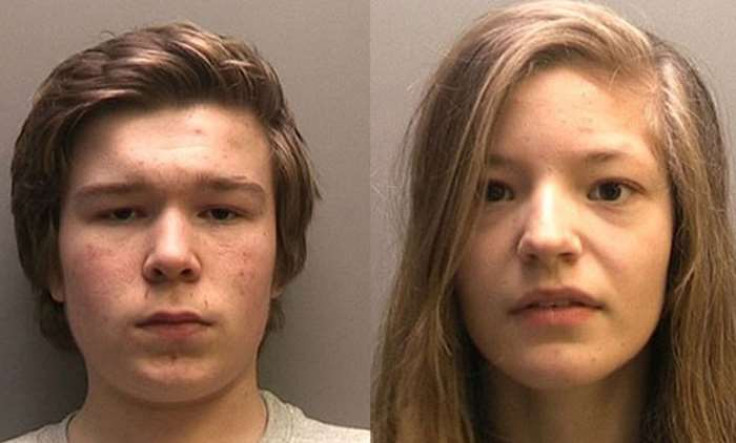 A documentary examining the events surrounding the murders of Elizabeth and Katie Edwards in April 2016 by 14-year-olds Kim Edwards and Lucas Markham airs tonight (26 June) on Channel 5.
The officer in charge of the case gives an insight into the investigation, which includes a recording of an interview in which Kim explains why she murdered her mother and sister. Another interview, featuring her boyfriend, Lucas details his involvement in the crime, which made him one half of Britain's youngest double killers.
The shocking documentary, named Murdered By My Daughter, details the brutal slayings of Elizabeth and Katie in their home in Spalding, Lincolnshire, in which they were stabbed ten times as they slept in their beds.
Kim and Lucas, both 14, later confessed to the killings, with the former telling police: "He was joking. Then he realised I wasn't joking. Then he said he wasn't joking either and it escalated from there."
The murders have since been referred to as the Twilight Killings.
The pair were later found at the address in Dawson Avenue and arrested by police.
Murdered By My Daughter shows Channel 5's exclusive access to the confession of Lucas as it airs unseen exclusive extracts of the audio recording made by police.
The killings were said to be triggered by Kim's jealousy of her mother's attention on her 13-year-old sister Katie. Lucas is also thought to have begrudged Elizabeth for trying to end his relationship with her daughter.
The audio hears Lucas say in a calm and collected manner: "I went into her mum's room and stabbed her in the neck while she was asleep on her side and smothered her face with a pillow.
"And after I knew she had gone, I went into Katie's room – which is the same room as Kim's – and I thought I stabbed her, but... I thought I stabbed her, but I'm not a 100% sure – it was, like, her on a mattress and then I smothered her face with a pillow too."
Lucas confessed to killing Elizabeth and also Katie, because he thought she would call the police. When asked to confirm if that was the only reason, Lucas said: "Pretty much".
Murdered By My Daughter airs tonight at 9pm on Channel 5.