A teenager who stabbed his friend in the heart during a row over a tracksuit has been jailed for life for murder.
Munashe Charles Kutyauripo, 16, known as Charlie, was knifed in the chest during a row outside a social club in Woodford, east London last January.
He had been attending a 16th birthday party with schoolfriend Aaron Tavares-Gaiete at the time.
The 17-year-old, from Ilford, east London, stabbed Charlie before fleeing the scene and leaving his victim to die in a pool of blood.
Tavares-Gaiete was found guilty of murder following a retrial at the Old Bailey. He was sentenced to a minimum of 14 years in prison on Wednesday (25 January).
Detective Inspector Jamie Stevenson, of the Met Police, said: "In two seconds that night, a night that should have been full of celebration, Charlie's life and future were taken from him and his family.
"They have been devastated by his murder and have showed tremendous courage throughout this investigation and the prosecution case."
The murder saw Tavares-Gaiete go on the run for three weeks, prompting an emotional appeal from the victim's brother to hand himself in. He was eventually arrested by Kent Police after being found in Margate.
Police believe the two boys, who had previously attended the same school, had been good friends but had fallen out towards the end of 2015.
The court heard how the pair had attended a 16th birthday party at a social club at Ashton Playing Fields, off Chigwell Road, Woodford on 9 January last year. Tavares-Gaiete turned up with four other boys who had not been invited.
Five minutes later Charlie and Tavares-Gaiete were outside the club together, with witnesses seeing them involved in an altercation – reportedly over a borrowed tracksuit not being returned to Tavares-Gaiete. CCTV footage captured the two boys walking back towards the social club with Charlie behind his killer.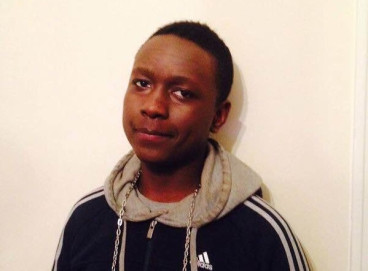 Tavares-Gaiete was said to have suddenly spun round and lunged towards Charlie, stabbing him once in the heart and once in the shoulder with a kitchen knife before fleeing.
A post-mortem gave cause of death as a stab wound to the chest.
Det Insp Stevenson, of the Met Police, said: "Tavares-Gaiete made a number of choices that night which have resulted in today's guilty verdict. He chose to go to the party that night and he chose to go armed with a large kitchen knife. That shows he was looking for, or expecting trouble, and if and when that trouble came he would use his knife.
"At 17 years old he is now a convicted murderer, who has shown no remorse for taking Charlie's life.
"He immediately went on the run to try and evade the police and still to date has not admitted murdering Charlie or explained why. In fact he has tried to blame Charlie, claiming he acted in self-defence. Today's sentence reflects his callousness and I hope this brings a small measure of solace to Charlie's family."
Elaine Cousins, a Crown Prosecution Service London reviewing lawyer, said: "The background to this senseless murder was a falling out between two teenagers. Gaiete claimed that he feared for his life as they met up and prepared to fight each other, and that he launched his attack in self-defence. But the prosecution was able to prove this was a lie. He was armed with a large knife, ready to do something exceptionally violent.
"Gaiete was caught on CCTV spinning around suddenly and viciously attacking Charlie twice without any warning and then chasing him until he fell to the ground. Charlie's family have been forced to relive the events during a trial which started on the first anniversary of his death and I hope the conviction and today's sentence provides some solace for their loss.
"This murder also underlines once again the tragic consequences of teenagers carrying knives on the streets of London."