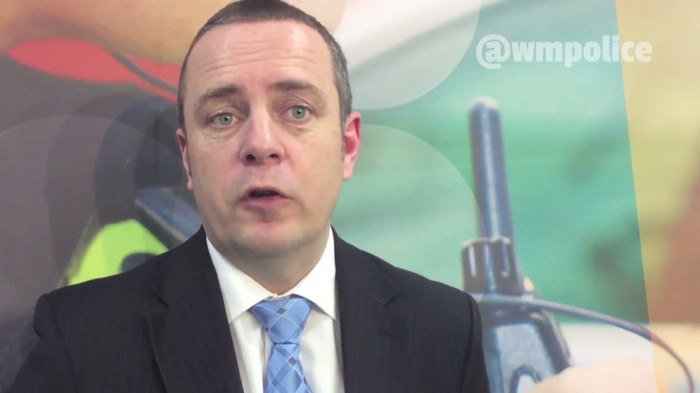 Police have issued a description of a man they wish to speak to in connection with the killing of a man on a bus in Birmingham on Monday (23rd January) evening. The victim, who has not yet been named, was a black male aged 35 from Smethwick.
He was on the top deck of the 11A as it passed through Handsworth when he got into a row with another male, who stabbed him and fled.
Police were called at 10.43pm GMT after receiving reports two passengers were fighting. Emergency services carried out CPR but the victim died of his injuries a short time later. The attacker, described as black and aged between 25 and 30 with short dreadlocks, had only been on board the bus for a few minutes when he and the victim had a furious row. Police do not believe the victim and suspect knew each other.
After apparently stabbing the victim several times in the abdomen and back the assailant got off the bus in Rookery Row and ran towards busy Soho Road. There were a number of other passengers present who may have seen something, according to the police. One stayed with the victim, but three men and one woman got off the bus.
"We have been examining CCTV from the bus and we know that there were five passengers on the top deck who may have seen the attack," said West Midlands Detective Superintendent Tom Chisholm.
"Only one person has come forward and I am appealing to the three men and one woman who was travelling on the bus to contact me at their earliest opportunity. They may not have realised what was going on or the severity of the incident, but they are key witnesses and I need to speak to them."
The suspect wore a puffa jacket, headphones over a baseball cap and was carrying a duffel type bag. "Has someone come home with blood on their clothes, does the description match anyone you know?" added DS Chisholm. "If the answer is yes then please call me."
There have been a number of knife attacks in the Soho Road area in the past few weeks. Local community activist Desmond Jaddoo said the issue of knife crime in Birmingham needs urgent attention.
"There's been a spike in knife incidences across Birmingham," Jaddoo told the Birmingham Mail. "This is the second one in this particular area in a week. There was an attack at the barber's last week. Lets not forget the incident on the main Soho Road. Sadly on this occasion, someone has lost his life. It's a major concern and it requires serious urgent attention as to what is happening."
Police are trawling through CCTV footage from the area and carrying out local inquiries. Anyone with information is asked to call West Midlands Police on 101 or in an emergency dial 999. Alternatively call Crimestoppers anonymously on 0800 555 111.