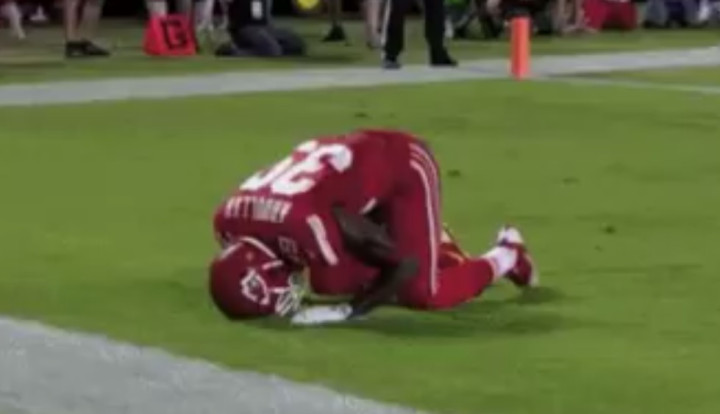 NFL star and practising Muslim Husain Abdullah was handed a penalty by an NFL official for dropping to his knees and praying after scoring a touchdown.
Abdullah had just scored for the Kansas City Chiefs in their crushing 41-14 defeat of New England Patriots on Monday, 29 September, 2014, when he slid on his knees and prayed in the end zone.
The celebration was cut short when the 29-year-old was flagged by officials for celebrating "excessively" and was given a 15-yard unsportsmanlike conduct penalty.
Under NFL rules "players are prohibited from engaging in any celebrations or demonstrations while on the ground".
Abdullah told reporters afterwards: "If I get a pick, I'm going to prostrate before God in the end zone."
As a devout Muslim, Abdullah has observed Ramadan and in 2012 - 2013 he sat out the season to make the Hajj pilgrimage to Mecca.