Muslim woman told to remove headscarf in German court to divorce husband
The woman was told she would be sanctioned if she failed to appear without her headscarf.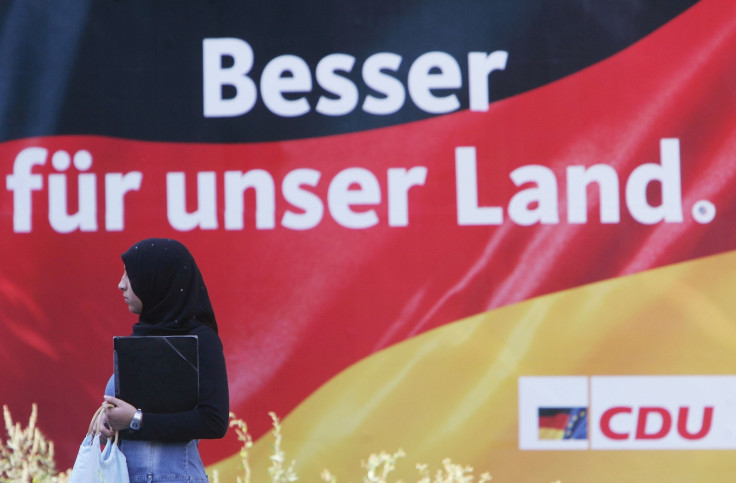 A German court has told a Muslim woman from Syria that she will not be able to divorce her husband unless she removes her headscarf.
According to the Tagesspeigel, the presiding judge in Luckenwalde, near Berlin, said that "religiously motivated statements, such as the wearing of a headscarf, will not be allowed."
The letter from the judge warned that if she failed to comply then she could face legal sanctions, but she still has to appear in person at the court to complete the divorce case.
Her lawyer has appealed, claiming that it is a breach of the German constitution.
In Germany, court officials are expected to maintain religious neutrality and are not permitted to wear or display religious symbols.
Members of the public do not have to follow this rule though. In 2006, a federal court ruled that a judge has no right to expel a spectator from a court proceeding because they are wearing a headscarf.
The court defended the judge, saying: "[The judge] is responsible for ensuring rules are adhered to in the courtroom, where religious symbols have no place."
The move has been criticised by some, including from Klaus F. Gärditz, an expert in constitutional law at the Friedrich-Wilhelms University in Bonn.
He warned that the courts should not "pursue provincial racism and sexism under the pretext of following legal procedures."
The debate over headscarves has become a more prominent issue for Germany in recent years.
The parliament backed plans to ban women from working in the civil service, judiciary or the military if they wear a full-face veil.
Some have called for the ban to include the burqa in public, which is the case in neighbouring Belgium and France.
Angela Merkel called for full-face veils to be banned wherever it was "legally possible."
© Copyright IBTimes 2023. All rights reserved.