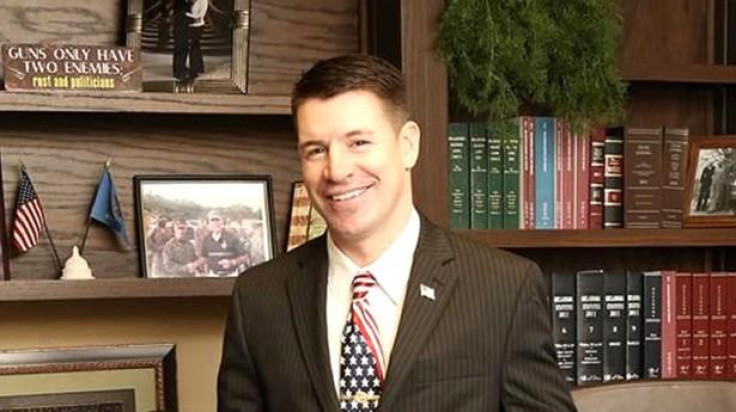 Muslims in Oklahoma were reportedly asked if they beat their wives before they were granted permission to meet a Republican lawmaker.
The state's branch of the Council on American-Islamic Relations (CAIR) had organised a day where Muslims in Oklahoma could meet lawmakers – only to be told that GOP representative John Bennett would not meet anyone until they had filled out a questionnaire.
CAIR-Oklahoma executive director Adam Soltani posted on Facebook: "I just have been informed by some of our community members that Rep. John Bennett . . . is refusing to meet with Muslims unless they answer questions from an Islamophobic hate group called ACT for America."
Raw Story reported Soltani as saying the handout "was distributed by [Bennett's] office [on Thursday] when three students from Tulsa's Peace Academy school went to visit his office and requested to speak with him as Oklahoma citizens".
Included in the sheet was the question, "The Koran, the sunna of Mohammed and Sharia Law of all schools say that the husband can beat his wife. Do you beat your wife?"
It also asked: "Sharia law says that it must rule over the kafirs, the non-Muslims. Do you agree with this?"
Both the sentiments of the survey and Bennett himself have been slammed by CAIR. Soltani alleged that Bennett had a history of making Islamophobic comments.
Bennett's team did not immediately respond to request for comment.