In a "one more thing"' announcement worthy of Steve Jobs, Huawei has announced the highly anticipated MediaPad to rival the iPad 3.
As a Q&A session was rounding up and journalists began to leave, Huawei announced that the MediaPad 10 FHD, which boasts a 10-inch screen with a high definition resolution of 1920x1200.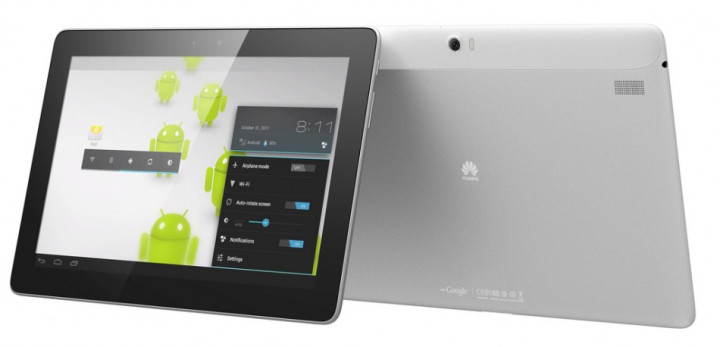 Despite Huawei barely speaking about the tablet, we can reveal that it has an 8-megapixel camera, a home-grown K3 quad-core processor and an impressive 2GB of RAM; the tablet is just 8.8mm thick, almost identical to the iPad 2, which measures in at 8.9mm.
Huawei also announced the Ascend D1 and the iPhone rival Ascend D smartphone, packing a quad-core processor and, said the company, making it the most powerful phone in the world.
Despite only having one demonstration model on hand at Mobile World Congress, Huawei believes that the MediaPad 10 will go on sale globally in the second quarter of 2012.
The MediaPad has a 10-inch screen with a high definition resolution of 1920 x 1200 and around the back there is an 8-megapixel auto-focus camera. At the front there's a 1.3-megapidel camera for video calls.
"Most consumers use tablets for entertainment purposes such as gaming, viewing multimedia content, browsing the internet and reading e-books," said Richard Yu, Chairman of Huawei Device.
"We have created the HUAWEI MediaPad 10 FHD to excel in all of the entertainment capabilities including speed, power, web-browsing, high definition display and audio, and packaging it all in a compact and portable body."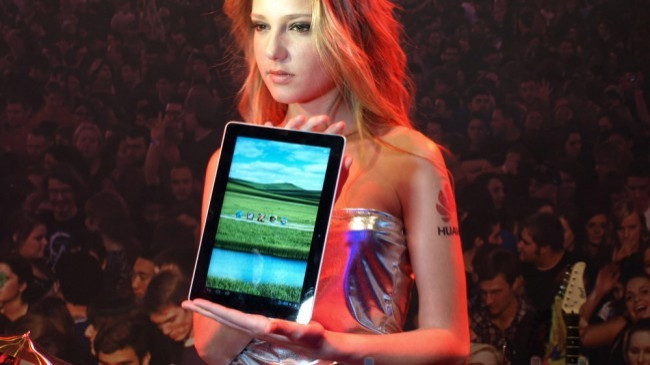 We are expecting the MediaPad to arrive in the second half of 2012, some months after the iPad 3, which is expected to be announced by Apple on 7 March. It is believed that iPad 3 stock is already winging its way to America from Apple's Foxconn factories.
Despite appearing late to market, the Huawei MediaPad may still have an ace up its sleeve: price.
The iPad 3 is expected to cost around £400 but, as we have already seen with its smartphone range, Huawei aims at a lower price bracket, with its smartphones appearing in the £100-£200 range, compared to Apple's £500 iPhone 4S.
If the MediaPad 10 can enter the market at around £200, then Huawei could well steal some market share from Apple by seriously undercutting its Californian rival.
Amazon is expected to release a second-generation Kindle Fire tablet towards the end of 2012. priced at $199 in the US, this too is a tablet priced significantly lower than the dominating iPad, and could pose stuff competition for Huawei's MediaPad.