Chinese smartphone manufacturer ZTE has once again shown off the 5.7in Grand Memo at Mobile World Congress in Barcelona, which was first teased in late January.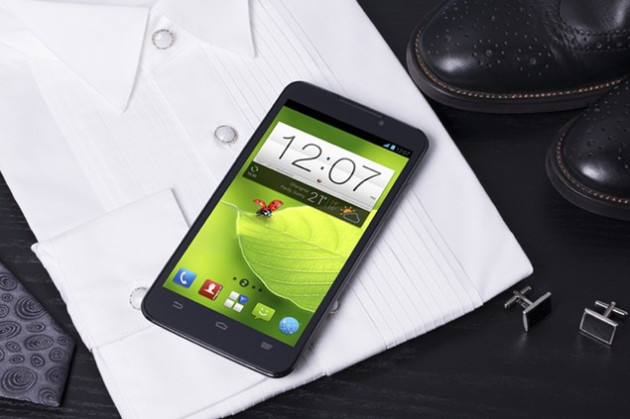 The huge smartphone, which is slightly bigger than the 5.55in Samsung Galaxy Note 2, has an HD screen resolution of 1280 x 720, giving a pixel density of 258 per inch.
On the back ZTE has fitted a 13-megapixel camera with LED flash, and the phone is powered by the same quad-core Qualcomm processor as used by LG's Nexus 4, although here it is clocked at 1.7GHz, up from 1.5Ghz in the Nexus.
Blurring the boundaries between smartphone and tablet, the ZTE Grand Memo measures 160 x 83 x 8.5mm and runs a heavily customised build of Android 4.1 Jelly Bean, where ZTE has altered much of the user interface.
Inside there is the usual range of wireless connections, 1GB of RAM and 16GB of storage, although sadly LTE is missing, so the Grand Memo will not work with any 4G networks.
The Grand Memo has already been outed on ZTE's booth at Mobile World Congress, but the company's press conference doesn't take place until Monday evening, so we expect more information - and maybe more new devices - to come along later.
For now, ZTE has said the Grand Memo will launch in China in March, with a European release to follow later this year, although we've yet to hear how much it will cost.
ZTE will also announce today that it expects to increase smartphone revenues by 30 percent in 2013 and maintain its position as one of the top four handset manufacturers globally.
"We know that our future success means we have to build the ZTE brand, and another target for us is to be a top five vendor in terms of brand awareness and reputation within the next three years," said ZTE's head of mobile devices division Mr He Shiyou.
"As I have said before, we aim to be a top three handset manufacturer by 2015. This target has not changed."