Myanmar: BBC journalist Nay Myo Lin jailed for three months with hard labour for alleged assault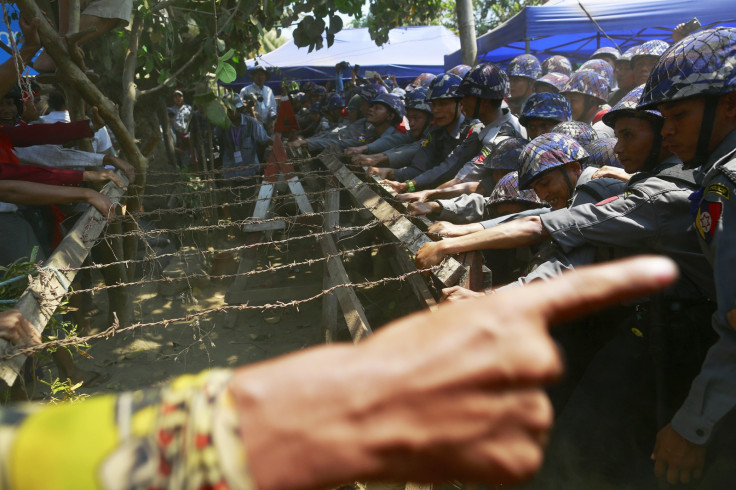 A journalist working for the BBC Myanmar language service has been sentenced to three months in jail with hard labour for attacking a police officer during a 2015 protest. Nay Myo Lin, 40, was handed the sentence by the Chanmyathazi Township court, located in the Mandalay region on Monday (6 June).
The reporter was charged under Article 332 of the country's penal code, which classifies "voluntarily causing hurt to deter a public servant from his duty" as an offence.
The incident came during a demonstration involving several dozen Mandalay-based students and activists calling for the release of those previously arrested during a brutal crackdown on students opposing the country's education bill near the town of Letpadan in Pegu region, north of the commercial capital, Rangoon. Human Rights Watch condemned the repression as "an ugly return to the street violence of military rule" and urged the government to rein in "abusive police" and to "permit peaceful demonstrations."
Speaking to Reuters, defence lawyer Thein Than Oo said the tussle between Nay Myo Lin and the officer broke out after the latter knocked a man off his motorcycle as he was standing in the middle of a motorcade. "It's not fair at all to charge me under Section 332 after ignoring the policeman's unjust act of pulling down the motorcycle of a protesting student," said Nay Myo Lin after the court handed him jail time.
He added: "I didn't mean to hurt that policeman. I just tried to give protection to a citizen who was being treated unjustly in my presence." The defendant also suggested that "the police must have applied pressure on the court" over the verdict.
Thein Than Oo criticised the decision to imprison his client as excessive, saying the court could have chosen to impose a fine instead. He added that the journalist can lodge an appeal against the conviction.
The BBC in Myanmar said it is awaiting further instruction and is unable to comment on the case. BBC Myanmar correspondent, Jonah Fisher tweeted: "Sad moment in this video where Nay Linn's pregnant wife Zarni gives him some money for prison."
© Copyright IBTimes 2023. All rights reserved.