Myanmar army admits to killing 10 Rohingya Muslims in first admission of wrongdoing
The UN has accused Myanmar of "ethnic cleansing".
The military has denied all wrongdoing until now.
The 10 bodies were found in a mass grave.
Myanmar's military has admitted killing 10 Rohingya people whose bodies were found in a mass grave. It is the first time the nation's security forces have acknowledged any wrongdoing since launching "clearance operations" against the Muslim minority last August.
The army said its personnel and Buddhist villagers were responsible for the deaths in Rakhine State, western Myanmar, home to more than half a million Rohingya who have fled across the border to Bangladesh.
The United Nations has previously described the operation as ethnic cleansing and accused the military of murder, torture and rape.
Until now, however, security forces have denied any accusations of guilt.
Associated Press reported a statement made on the military commander's official Facebook page on 10 January in which he described the dead as "Bengali terrorists".
Myanmar's government does not recognise the term "Rohingya", and insists that the minority are illegal immigrants from Bangladesh.
The commander alleged that the dead were killed in retaliation for threatening and provoking local Buddhists.
The 10 corpses were found in December 2016 in a mass grave near a cemetery in Inn Din village.
"It is true that both the villagers and security forces admitted they killed the 10 Bengali terrorists," the statement read.
"The army will take charge of those who are responsible for the killings and who broke the rules of engagement. This incident happened because ethnic Buddhist villagers were threatened and provoked by the terrorists."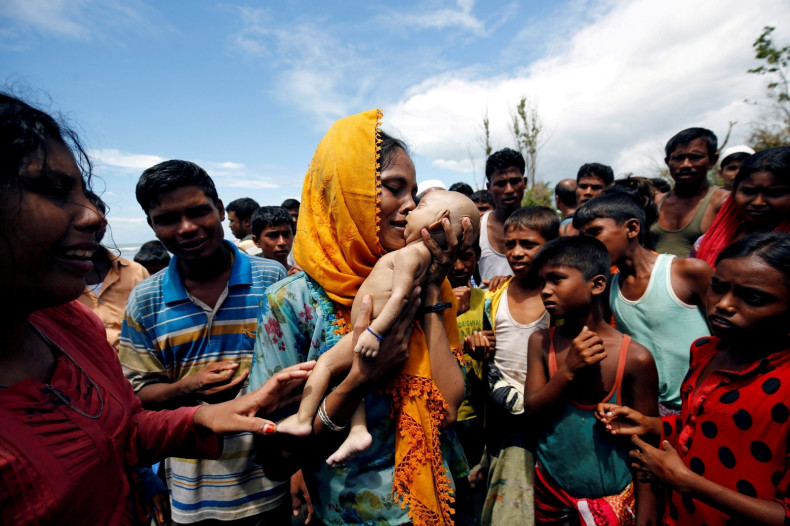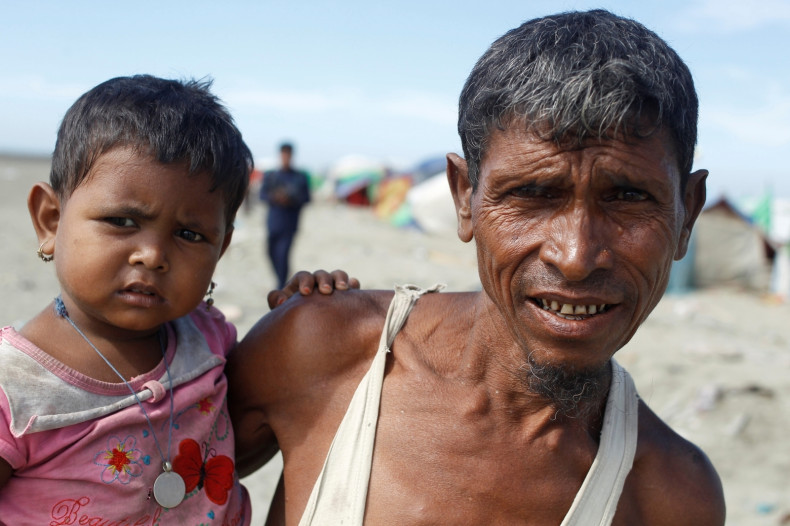 The plight of the Rohingya has received international attention and led to the widespread condemnation of Myanmar's leader Aung San Suu Kyi, who was previously awarded the Nobel Peace Prize.
The Rohingya have long faced discrimination and repression in Rakhine State where conflict with ethnic Rakhine Buddhists, stemming from violence by both sides, goes back generations.
In 1982 the government stripped them of their citizenship, rendering them effectively stateless. Hundreds of thousands now reside in Bangladesh refugee camps, where they are targeted by locals.
Myanmar recently pledged that Rohingya Muslims who fled the country would be able to start their journey home later this month. However, few believe this will happen.
The military commander recently said it would be for the Buddhist residents of Myanmar to decide when, and how many, Rohingya returned.
"It is impossible to accept the number of persons proposed by Bangladesh," he said in a statement. "Emphasis must be placed on wish of local Rakhine ethnic people who are real Myanmar citizens. Only when local Rakhine ethnic people accept it, will all the people satisfy it."