After facing international outrage and charges of ethnic cleansing last year, Myanmar pledged that Rohingya Muslims who fled the country by the hundreds of thousands would start their journey home later this month. However, few believe that will happen.
IBTimes UK illustrates this update on the Rohingya crisis with the latest photos by award-winning photojournalist Kevin Frayer.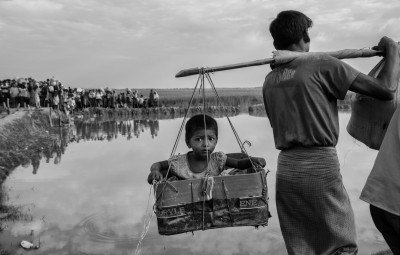 Myanmar, a predominantly Buddhist nation of 60 million, was basking in international praise just a few years ago as it transitioned to democracy under the universally revered Nobel Peace Prize winner Aung San Suu Kyi after half a century of dictatorship. Since then, a campaign of killings, rape and arson attacks by security forces and Buddhist-aligned mobs have sent more than 850,000 of the country's 1.3 million Rohingya Muslim minority fleeing.
They fled to Muslim-majority Bangladesh, trekking over mountains and through forests and rice fields inundated by monsoon rain. Many of the refugees were traumatised, exhausted and hungry, some wounded by bullets, knives or clubs, many with burns. Many women said they had been raped. All retold accounts of a campaign of murderous violence and arson by the Myanmar security forces and Buddhist civilians that they believe was aimed at driving them out of the country.
The northern tip of Rakhine state, their home for generations, is now virtually empty, prompting the United Nations, the United States and others to label it "ethnic cleansing". Some have suggested it may be "genocide". The aid group Doctors Without Borders estimates 6,700 Rohingya civilians were killed in the first month of reprisals alone, and human rights groups have documented three large-scale massacres.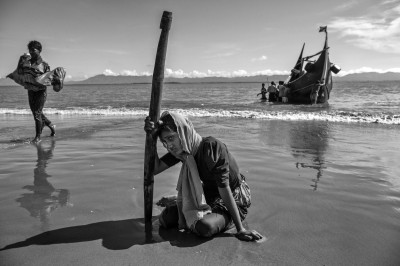 In an apparent effort to quiet international outrage, Myanmar reached an agreement with Bangladesh in late November 2016, saying refugees would start returning home before 23 January. However, few believe that will happen.
The returns are supposed to be voluntary. But many members of the religious minority, now living in sprawling refugee camps in neighbouring Bangladesh, are afraid to go back. They don't trust the nationalist-led government and feel widely hated by the general population.
Meanwhile, the military – which violently ousted them – says the refugees shouldn't expect to return in large numbers. Min Aung Hlaing, commander-in-chief of the armed forces, says the decision as to who returns and when should not be left to governments. It should be for residents inside Myanmar to decide. "It is impossible to accept the number of persons proposed by Bangladesh," he said in a statement. "Emphasis must be placed on wish of local Rakhine ethnic people who are real Myanmar citizens. Only when local Rakhine ethnic people accept it, will all the people satisfy it."
The Rohingya are not regarded as an indigenous ethnic minority in Myanmar – the government even refuses to recognise the term "Rohingya", instead labelling them illegal immigrants from Bangladesh. Most have been denied citizenship under a law that links nationality to ethnicity. Yet Myanmar's agreement with Bangladesh says Rohingya will need to provide evidence of their residency — something many simply do not have.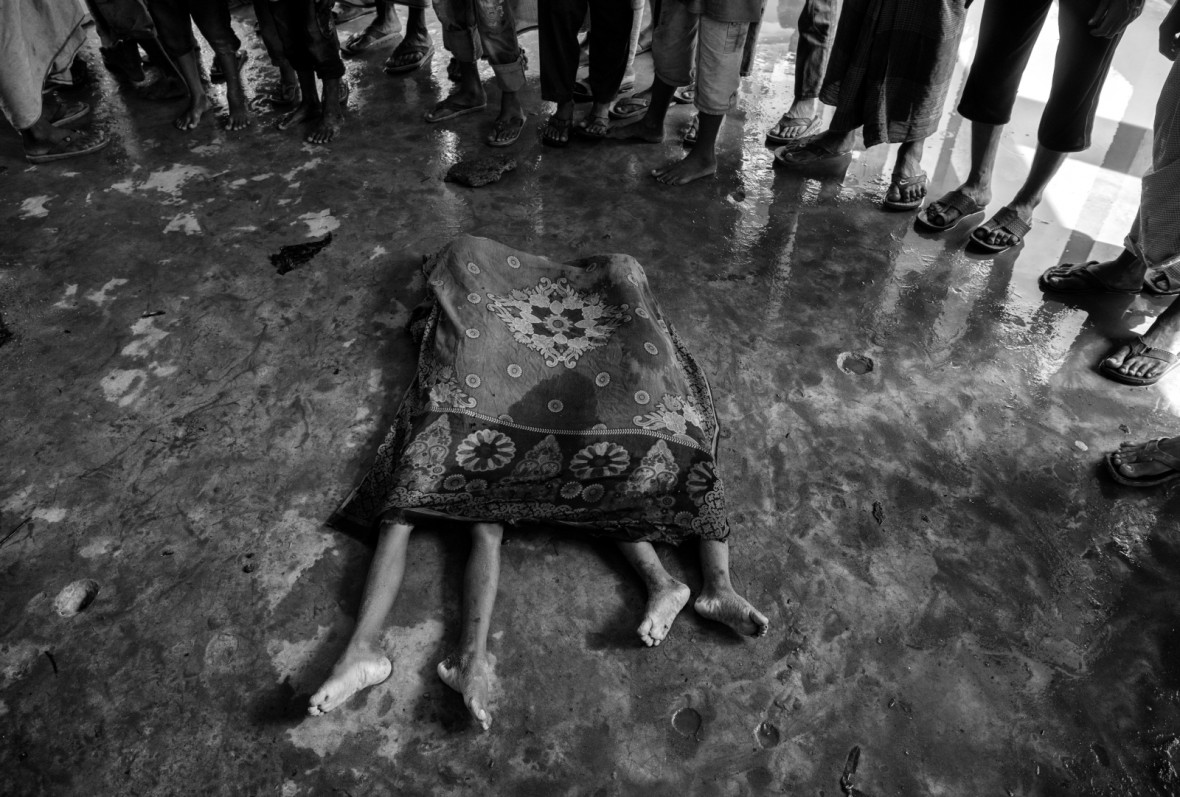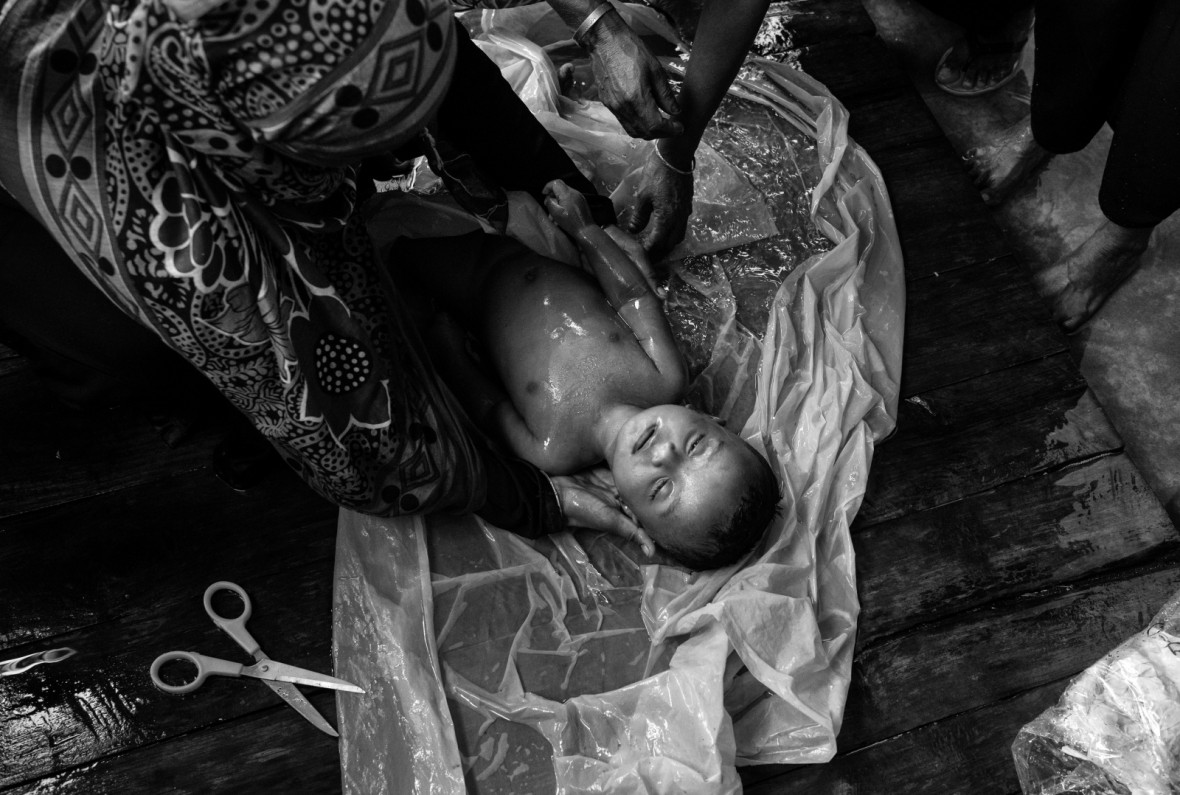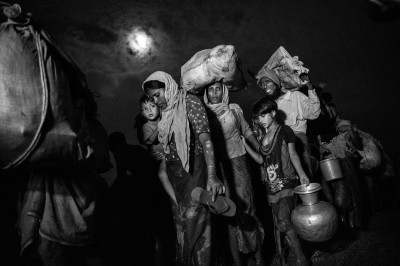 There is "no way" the repatriations will happen as promised, says Chris Lewa, a leading expert on the Rohingya and the policies that have made them one of the world's most persecuted minorities. The government, she notes, has done almost nothing to prepare.
The Rohingya have long faced discrimination and repression in Rakhine State where conflict with ethnic Rakhine Buddhists, stemming from violence by both sides, goes back generations. They have long lived under apartheid-like conditions, with little access to even the limited opportunities in education and employment open to their Buddhist neighbours in one of Myanmar's poorest regions.
Myanmar said the Rohingya would be allowed to settle in their original homes – but few of them remain standing. Satellite imagery showed that Rohingya villages in Myanmar continued to be destroyed even as Myanmar and Bangladesh signed the agreement to return the refugees, according to Human Rights Watch. The New York-based rights group said buildings were destroyed in 40 villages in northern Rakhine state in October and November, increasing the total to 354 villages that have been partially or completely destroyed since 25 August.
"Satellite imagery confirms that dozens of buildings were burned the same week" the agreement was signed, Human Right Watch said in a statement. "The Burmese army's destruction of Rohingya villages within days of signing a refugee repatriation agreement with Bangladesh shows that commitments to safe returns were just a public relations stunt," said Brad Adams, Human Rights Watch's Asia director. "Burmese government pledges to ensure the safety of returning Rohingya cannot be taken seriously."
The data, which was gathered from the day of the Rohingya militant attack to 25 November, showed burned settlements in an area stretching 110km (68 miles) from Rakhine's northern tip to beaches near the state's capital Sittwe in the south.
Myanmar has denied human rights abuses, saying its military is engaged in legitimate counter-insurgency operations. The military exonerated itself of all accusations of atrocities in an internal investigation, which published its findings on 13 November. Myanmar's civilian government has said that the burnings were carried out by Rohingya militants and the Rohingya themselves.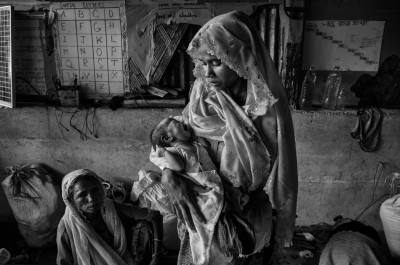 Some officials have talked about putting the Rohingya in "camps" in northern Rakhine. Already, two barracks have been constructed next to a police post in the Rakhine state village of Taungpyo Letwe to receive returnees, the Ministry of Information says. The government has stockpiled material and started breaking ground for modular houses. The idea, the ministry said, is that returnees can stay there temporarily.
That scares some of the Rohingya refugees, who worry it could lead to something more permanent like the apartheid-style camps erected after violence broke out in Sittwe, the state capital, in 2012. Five years later, those camps remain home to 120,000 people. International aid agencies are effectively banned and the Rohingya have little access to food, education or basic medical care. Mothers regularly die in childbirth. Babies and children have clear signs of malnutrition.
Arif Ullah, a 34-year-old father of two living at the Balukali camp in Bangladesh told the Associated Press: "If the Myanmar government is really willing to take us back and give us our rights, they could have built houses on the land where our houses were burned down. But clearly they don't want to do that. And we are not going back to just live in the camps."