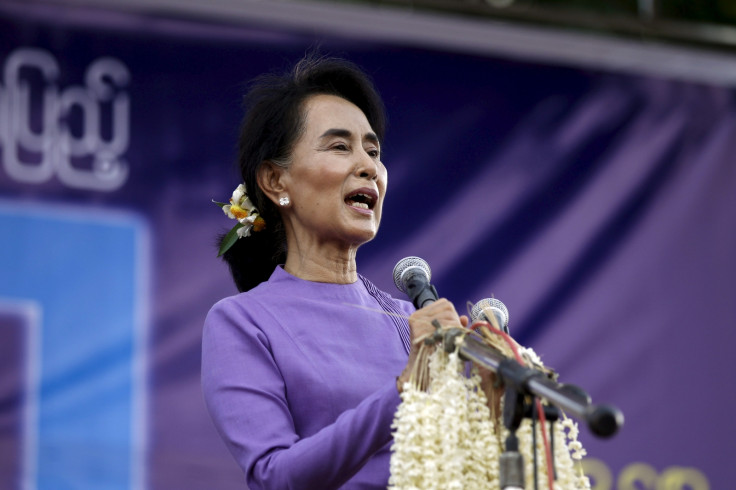 Any hopes for opposition leader Aung San Suu Kyi to stand for the upcoming presidential election is slowly fading after Myanmar's parliament rejected a bill to amend a junta-era constitution clause to end the military's effective veto on charter changes.
The bill, if adopted, would have made it easier for changes to be made to Myanmar's constitution which currently bars Aung from standing in the presidential elections slated for either October or November.
A provision in the constitution currently bars anyone whose spouse or children is an overseas citizen from leading the country. Aung's two sons are British nationals.
Speaking after the parliament vote, Suu Kyi urged Myanmar's people not to "lose hope". She vowed the opposition would not "back down" from the presidential elections.
"From now on, we will focus on the election," the Nobel laureate told reporters, according to AFP.
The presidential election is the first national elections to include Suu Kyi's National League for Democracy for a quarter of a century. AFP noted that if Suu Kyi cannot stand for the election and there is no obvious second candidate within the party, the NLD could end up supporting a presidential candidate outside its ranks, according to observers.
The vote was taken after three days of "energetic debate" between uniformed soldiers and elected MPs, AFP reported.
The 436 amendment bill was "not enacted", parliamentary speaker Shwe Mann told the legislature, after 388 lawmakers or around 60 percent, voted in favour of the change. This was however below the 75 percent threshold needed for it to be adopted.
The 436 clause states that 75 percent of parliamentarians must vote for major constitutional changes. The proposed amendment was seeking to lower the threshold to 70 percent.
Brigadier General Tin San Naing earlier told reporters on 25 June that the proposed change was "not suitable" because "our democracy is still in a nascent stage."