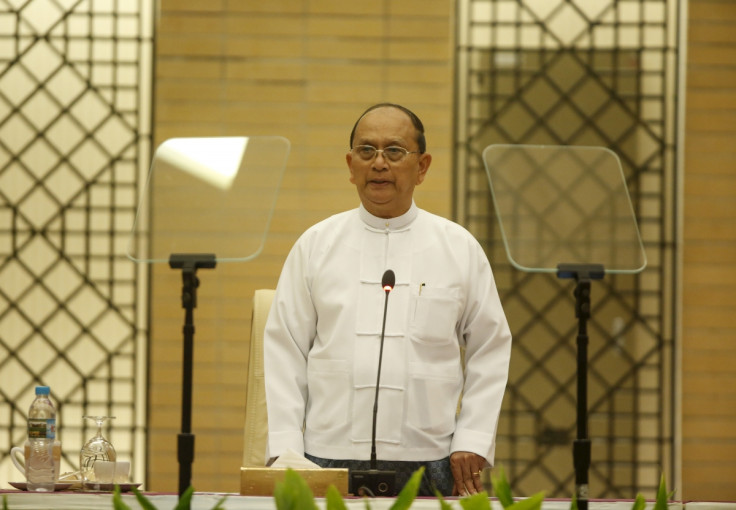 Myanmar President Thein Sein has warned of bloodshed if his ruling party loses in the elections, widely called the country's first free and fair polls. He posted a video warning on Facebook, threatening to an Arab Spring-like uprising.
The video shows scenes of violence juxtaposed with shots of peace, purportedly of Myanmar after 2011. "Only when peace prevails will democratisation be implemented," the video says at the end.
Thein's ruling Union Solidarity and Development Party (USDP) faces its first polls after 25 years. More than 30 million people are expected to vote in the 8 November elections.
Meanwhile, a member of the USDP, Shwe Mann, has hinted at extending support to Aung San Suu Kyi, who leads the country's main opposition party, National League for Democracy (NLD). The NLD is seen as a major contender in the elections.
Support for Suu Kyi
Shwe Mann was ousted by Thein Sein as leader of the ruling party in August for his close ties to Suu Kyi, though he remains a member of the USDP and speaker of parliament. He backed Suu Kyi's campaign to reform the constitution in order to limit the powers of the generals. In a recent campaign speech in central Myanmar, Mann referred to Suu Kyi as a role model, reports Reuters. Suu Kyi is banned from the presidency under a constitution drafted by the military.
"If members of parliament ask me, I'm ready to take any responsibility," Shwe Mann was quoted as saying by the Guardian. "If they think I should be the president, I will be."
The two-month campaign has been mostly peaceful, with Suu Kyi, 70, heading a vigorous and ethical campaign. "We will try to win the election in the right way. Don't stray from the right way because of the rumours and dirty provocations," Suu Kyi told supporters in Yangon.
Her party has mass support in non-ethnic constituencies but will need to win at least 67 per cent of the vote for control of parliament. A quarter of seats are reserved for the military.
In 1990, Suu Kyi's NLD won a landslide victory against the military regime. But the junta did not accept the poll result and placed Suu Kyi under house arrest.
The ruling party is counting on the backing of the military and ultra-nationalist Buddhist Ma Ba Tha monks who have raised anti-Muslim sentiments in the country.
In an effort to encourage fair polls, the US has hinted at lifting sanctions and improving ties following fair polling. Myanmar has faced a number of international sanctions for its poor record in upholding human rights.