Mystery deaths of 13 bald eagles in Maryland prompts investigation by US Fish and Wildlife Service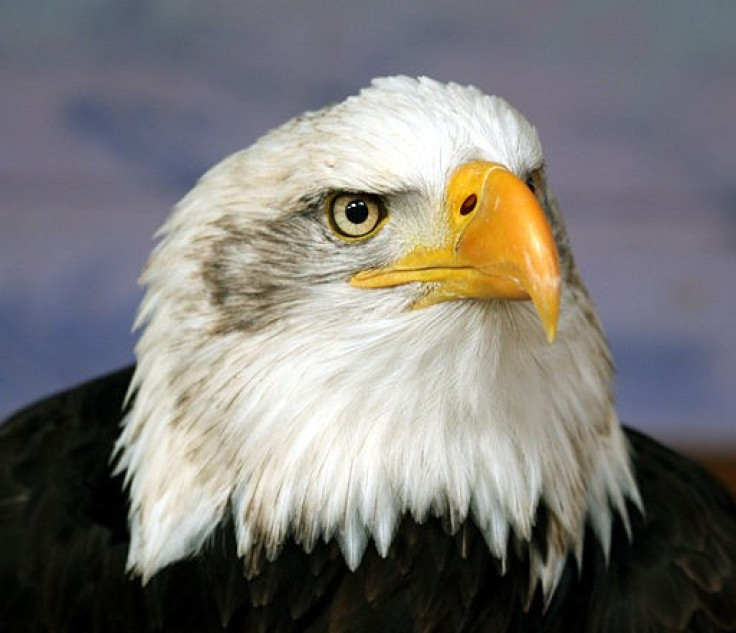 US wildlife officials are investigating the mysterious deaths of 13 bald eagles found on a Maryland farm not far from the Nation's capitol. It's the biggest single die-off of the iconic symbol of America in the state in 30 years.
A man looking for antlers shed by deer spotted four of the dead birds and called officials to report what he initially thought were dead turkeys. Investigators found another nine eagles after searching the area, the Baltimore Sun reported.
The birds were discovered not far from the Idylwild Natural Area in Federalsburg, a 3,800-acre plot of land that's home to a variety of species including white-tailed deer, turkey, dove and waterfowl, and is described on the Maryland Department of Natural Resources' website as being a favourite of hunters.
A reward of $10,000 (£7,000) is being offered for information that leads to a conviction of anyone linked to the death of the birds, though it's not yet clear from officials whether a crime was committed. One source told the Baltimore Sun that there weren't any obvious signs of trauma to the eagles.
It's possible that a landowner used poison to control rodents and the eagles ate poisoned animals. That could be a violation of federal law in known eagle territory.
Eagles very nearly died out due to illegal hunting and the insecticide DDT. The toxic chemical was eventually outlawed and the big bird was finally removed from the federal list of endangered species in 2007.
But it's still illegal to hunt the bird under the Bald and Golden Eagle Protection Act. Violators are subject to a maximum fine of $250,000 or two years imprisonment.
© Copyright IBTimes 2023. All rights reserved.