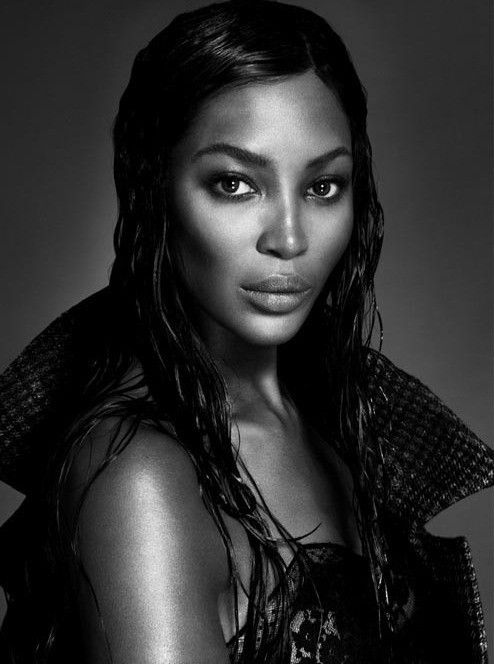 Veteran supermodel Naomi Campbell has revealed that she never starved herself to become successful as it wasn't 'part of that era'.
During a recent appearance on Power 105.1 show The Breakfast Club, the 43-year-old beauty claimed that the fashion industry had changed drastically since she first started out.
"You know, I have Jamaican-Chinese heritage. I love my food," she told Angela Yee, Charlamagne Tha God and DJ Envy.
"And no, I've never [starved herself]- you know I came [in the industry] with group of ladies. Linda, Cindy, Christy, Tatjana, Stephanie, and that just was not [it].
"We were friends, we loved each other and we loved to go eat with each other. That was not a part of that era."
She added: "I think everything has to evolve, it's a business and times change. And I think that, I will say this - you will never get six or seven of us together like we were. That won't ever happen."
Campbell also claimed that too many young aspiring models were losing their identity trying to make it in the industry.
"I think if you want to get plastic surgery for yourself personally, that's up to you and do whatever makes you feel good. But to do it for a job? No," she said.
Campbell, who was discovered aged 15 whilst window shopping in Convent Garden, is currently promoting the second season of her modelling show, The Face.
After almost 28 years in the game, the 5ft 9.5 star knows a little about longevity and maintaining her famous body.
She said: "I have to be honest for many, many years, I did nothing... I mean, I work out now. I do like yoga and Pilates but that's it. I'm not somebody who likes 'gym-gym'."
"I personally don't want to go under the knife unless I really need to or unless it's like some surgical emergency. But that's just my opinion."