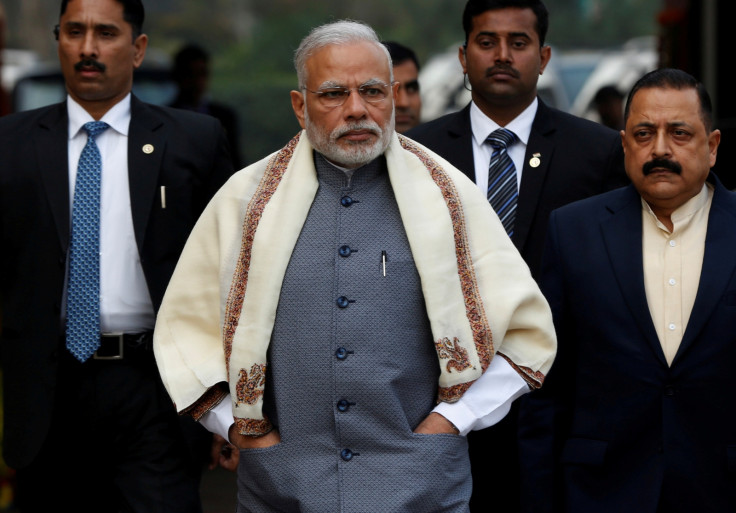 Indian Prime Minister Narendra Modi's government has proposed a Buy Indian initiative for the state-run institutions, a policy that vaguely mirrors US President Donald Trump's "Buy American, Hire American" campaign.
The government is expected to roll out the scheme in the coming weeks as the bureaucrats have already begun to fine-tune the proposed procurement policy. The scheme would affect purchases involving 1tn Rupees (£12bn) worth products and services for various government-backed bodies across the vast country of 1.25 billion people. However, it does not include defence purchases.
The amount is expected to go higher if various states and local government bodies join the scheme once it comes into effect at the federal level.
The revised scheme would enable the government to give preference to the Indian-manufacturers against their overseas counterparts. The policy is in adherence to the World Trade Organisation (WTO) regulations.
"The recommendation to the prime minister was that the 'Make In India' policy has to be government-wide and that one of the tools (for this) is government procurement. We have a powerful tool (for this) which is compliant with WTO rules," an unnamed government official told the Indian daily, the Mint.
The proposed scheme would cover products ranging from electronic equipment to steel and aluminium for a variety of government-funded projects. The companies that manufacture the products in India will receive special benefits, which include price preferences or relaxation in turnover and other stipulations.
Top officials at the commerce ministry are currently tightening the nuts and bolts of the scheme. It then needs to be ratified by the finance ministry. "We can emphasise preference for domestic products in government procurements and we can monitor its implementation across ministries through the GEM platform [Government e-Market]," added the anonymous official cited above.
Local industry bodies are expected to be jubilant about the proposal as this would give them the opportunity to capitalise on lucrative funds offered by the government across a wide-range of assignments.