Set in 1947, historical drama Viceroy's House depicts the age when Britain's Lord Mountbatten (Hugh Bonneville) was appointed Delhi's last Viceroy – charged with hanging India back over to its own people. While overseeing the region, Mountbatten had a hand in Partition; an action which resulted in the mass migration of millions of refugees who, dependent on religion, were forced to travel between two newly independent dominions – India and Pakistan.
After filming an episode of BBC ancestry series Who Do You Think You Are? in 2006, Chadha was inspired to delve into the subcontinent's rich history and the events surrounding independence are deeply personal to the British-Asian director, whose paternal grandparents moved from what became Pakistan for Kenya. But the filmmaker was quick to explain to IBTimes UK that the film is much more than just an exploration of her own heritage.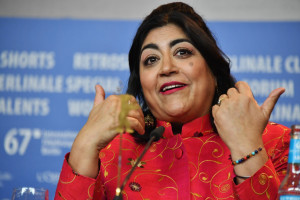 "When we started making the film, President Obama was there in the White House – not a reality star," she candidly admitted during a press junket in London. "There was no Syrian refugee crisis. There was no Brexit. The world is a completely different place from where it was [seven years ago].
"What we see, is the rise of hate and division and politicians using 'divide and rule' much like they did seventy years ago, in order to create fragmentation and violence and destruction. So, [Viceroy's House] is a timely reminder of what can happen if we allow politicians to use that. In the end, it leads to death, on a massive scale, which in the end doesn't benefit anybody."
Because of its poignant themes and parallels with what's going on in the world at the moment, Chadha also believes that Viceroy's House has the power to be both "healing and inspiring in our troubled times today." But if it's going to have such an impact, the film needs as wide a audience as it can get...
She explained that she knew she wanted to reach as many possible with the outing and therefore made a conscious decision to "[not] make a dry film for academics, or for experts who already know about the subject" of partition. But rather make a slightly more light-hearted, accessible movie that anyone could engage with and be educated.
"There are young people today in Britain, that don't have even know that Britain had an Empire because it's not taught in schools anymore," she explained. "So the challenge for me was to get as many people round the world, to see this film and learn about this history."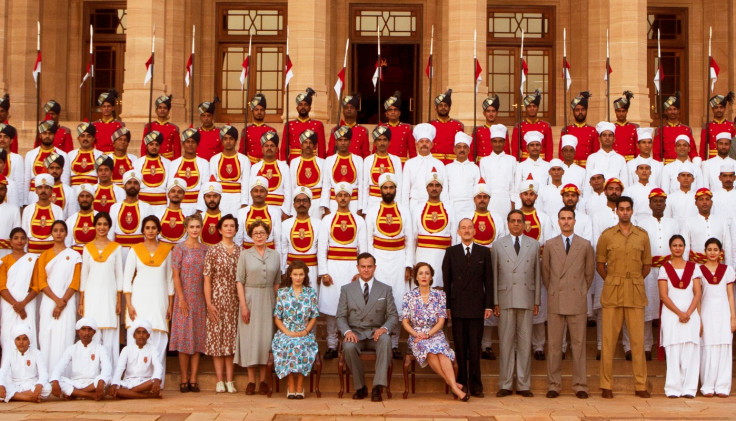 "I went for an epic but populist genre – the Great British Raj costume drama – and that allowed me to tell the political story upstairs, with Mountbatten negotiating the future of India with Nehru, Gandhi and Jinnah and the impact of those negotiations on ordinary people," she continued. "Ultimately, it is a human tragedy that happened but for me the film moves towards an ending where the human spirit prevails. and hopefully the film is
Viceroy's House is out in UK cinemas on 3 March 2017.