Visitors and commuters in France's capital Paris are bracing for transport chaos on Wednesday 30 March night and throughout Thursday 31 March, after the main unions representing the bulk of the city's train and Metro workers go on strike. The strike was separately called by CGT and Unsa unions over a wage dispute between the unions and the capital's transport operator RATP that is responsible for most of the public transport in both Paris and its surrounding Île-de-France region, including metro, trams, buses and parts of the RER commuter train network.
How long will the strike go on for?
Flights and train services around the country will be hit by the strike from 20:00 local time (19:00 GMT) on Wednesday 30 March until 06.40 (05:40 GMT) on Friday 1 April.
Which RER lines are affected?
• The RER A and B commuter lines will be the hit, with only one in two trains running as normal. On top of anticipated delays − the two lines serve around 900,000 passengers daily − commuters will be forced to change trains at the Nanterre-Préfecture station on the A line, and at Gare du Nord on line B.
• The RER lines D and E will also be hit, with only one in two trains running as normal.
• The RER C will only run a third of its usual number of trains.
• 'Transilien' Lines H, J, R, U, L, N, P, K also face disruption.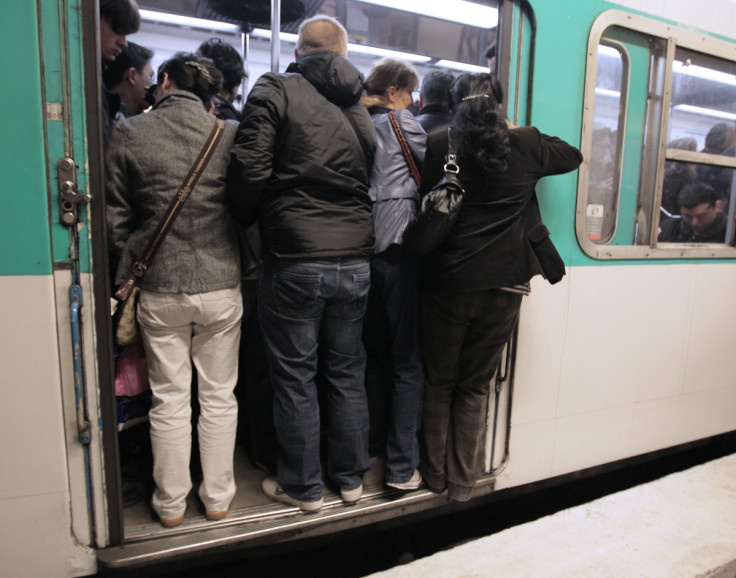 Can I use the Metro?
Only around a quarter of the Paris Metro trains will be out of action.
Buses and trams will not be affected.
Will I be affected if I need to go to or from the airports?
The strike will affect travellers going to and from Paris' two main airports of Charles de Gaulles (CDG) and Orly (ORY) as they are both served by RER B line.
Passengers are advised to give themselves plenty of time to get to the airports.
What if I need to walk?
Stuck between tram or Metro stations? An unofficial map called Paris Walking Metro Map, showing walking times between Paris Metro stations, is available here.
To find up-to-date information during the strike, visit http://www.ratp.fr/trafic (in French).