National Apprenticeship Week 2014: 300,000 More Apprentices Could Give UK £4bn a Year Boost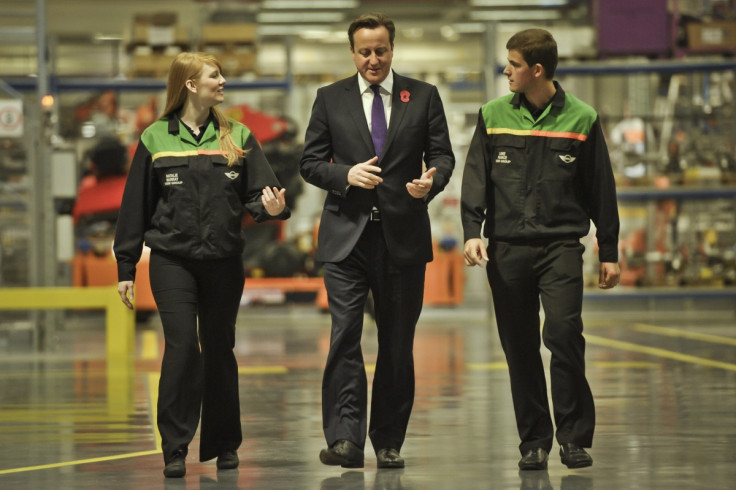 Hundreds of thousands of new apprentices in England would boost UK's GDP by £4bn a year and help tackle youth unemployment.
According to a report by thinktank Demos, commissioned by British Gas, raising apprentice levels by up to 300,000, required to match other G20 countries would help bridge the productivity gap between Britain and competing nations.
The organisation also argued that the move would reduce youth unemployment, currently running at 19.9%.
The report, which was released ahead of National Apprenticeship Week 2014, also showed that on average an apprenticeship typically raises an employee's productivity by £214 per week – leading to both increased wages and company profits.
But Demos indicated England is lagging significantly behind other western economies with just 11 apprentices for every 1,000 employees, compared with 39 in Australia, 40 in Germany and 43 in Switzerland.
"The UK economy is currently facing a twin crisis of severe youth unemployment and a shocking productivity gap," said Jonathan Todd, Demos's chief economist.
"Both could be solved in one fell swoop by boosting apprenticeships.
"Britain is losing the global race and letting down its young people by not doing more to skill up.
The research also revealed that fewer than 10% of employers in England offer apprenticeships, compared to at least a quarter of employers in other countries.
Demos also claimed the subsequent annual increase in GDP would be in excess of the total annual contribution made by sectors such as architecture and design.
The study comes after the Deputy Prime Minister Nick Clegg unveiled plans to tackle youth unemployment with a "safety net" to help young people who are out of work and not in education.
The Liberal Democrat leader said he wants to assist Britain's one million Neets (16- 24-year-olds not in education, employment or training) with a package of employment boosting measures.
Clegg pledged, among other things, that Jobcentres will offer work hunting advice to 16- to 17-year-olds, marking a first for the organisation.
© Copyright IBTimes 2023. All rights reserved.