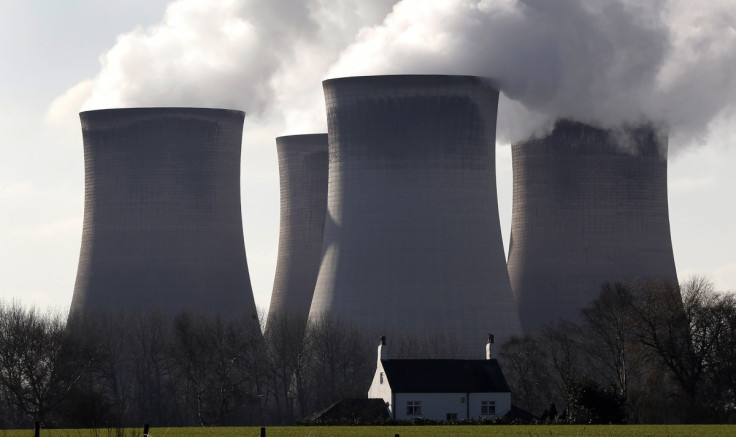 The National Grid is placing two coal power plants in the UK on standby this winter at a total cost of £77m ($93.84m). This is said to help the British electricity and gas utility company to reduce the risk of electricity blackouts in the country.
This follows the UK's proposed plans revealed in June to build a new £1.1bn subsea power cable. This was then said to help double the amount of electricity it imports from France, indicating the huge requirement in the country.
The two plants that will be put on standby include the Eggborough coal power plant in North Yorkshire and the SSE power firm's coal plant at Fiddler's Ferry in Cheshire. While the former has agreed to provide up to 681MW of power, the latter's commitment stands at 422MW.
Sandbag, a UK campaigning organisation that focuses on emissions trading, suggested that the North Yorkshire plant will be paid £60m to be on standby, while the other plant will be paid £17m for the same service. These estimates were said to be based on its own calculations and were also confirmed by separate industry sources, according to the Guardian.
This move is part of the National Grid's supplemental balancing reserve (SBR) programme, under which it pays power plants to be on standby for four months. As part of a SBR contract, the power plants are also required to start generating electricity, if the need arises.
Both these plants are said to receive additional compensation, if they will be made to move up to an advanced state of readiness called "hot standby". They will further be paid at guaranteed prices that are well above the average wholesale price, if they are eventually made to generate electricity.
Dave Jones, an analyst with Sandbag further pointed out that these plants also have an opportunity to earn millions from other means such as subsidies and price hikes when the demand for energy is high. "Many coal power plants are on for a bumper 2016….The transition to phase out coal is happening quickly, but National Grid, Ofgem and the government must make sure the transition is not more expensive than it needs to be," Jones added.