There was not a dry eye in the house on Saturday (15 April) night as The Missing People Choir took to the stage on Britain's Got Talent.
It was an emotional start to the first show of the season as the choir who comprise parents and relatives of missing people, supported by staff and volunteers from the charity Missing People sang from their hearts in the hope their voices might be heard by their loved ones.
"Singing in front of an audience like this is a fabulous opportunity to get our message across," explained one of the singers.
"We all have a common goal to find our missing loved ones and bring them home where they belong."
Performing the original song 'I Miss You' the judges, the audience and even Ant and Dec were reduced to tears as they listened to the plaintive cry of the singers as pictures of their missing family members were displayed on a screen behind them.
The emotionally charged performance won a standing ovation from the judges with Amanda Holden and Alesha Dixon fighting to hold back tears.
"I thought that was an extraordinary song and it must echo how you all feel," said Holden. "I'm glad you've turned such a dreadful thing into something so magically positive."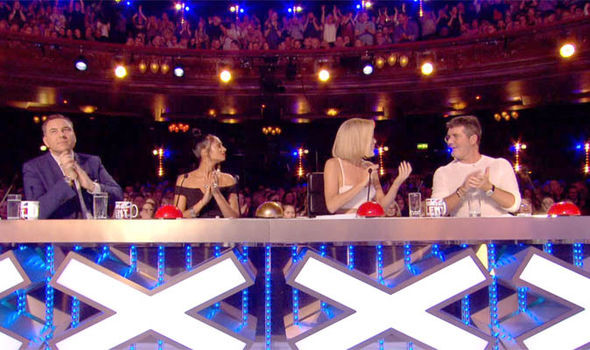 Alesha Dixon said she was "touched" by the performance. David Walliams applauded the courage of the singers saying: "I can't imagine how you got through it. It was so emotional for us to watch it. Beautifully done."
Simon Cowell described the audition as "incredible." "I have to pay you absolute respect for what you've just done. Awareness is just as important as anything else," he said.
Twitter too went into meltdown over the moving audition with viewers expressing their hopes that the performance might lead to families being reunited once more.
"I have absolutely no words watching the missing people's choir I am sobbing. Something so important and powerful #BritainsGotTalent," said one viewer.
"Makes me realise my problems are nothing compared to some people's. The Missing Peoples Choir so emotional #BritainsGotTalent," tweeted another.
Of course, the show featured the usual mixed bag of performers, some with questionable 'talents' such as the canine inspired variation on yoga dubbed 'doga' by its eager exponent.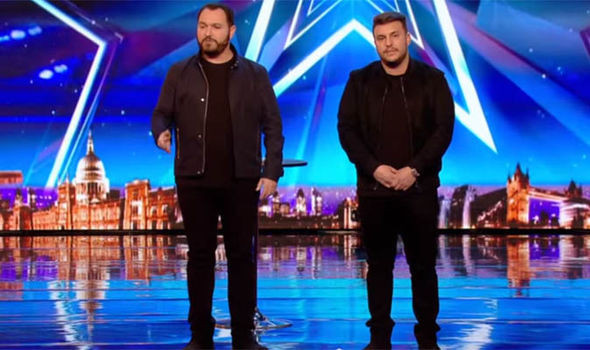 Mind bending double act DNA consisting of Andrew, 43, and Darren, 29, from Essex already had the audience confounded with their mind-reading skills, but jaws dropped in unison as Andrew pointed out to the unsuspecting viewers that somewhere along the way they had had a change of clothing.
"Many of you many be wondering how we read minds, what you should be wondering is how we started off this performance wearing camouflage T-shirts and wearing black. We are DNA."
"Everyone rewinding BGT to figure out when they changed T-Shirts? Yea, same #BritainsGotTalent," said one viewer.
"Surely not, that's insane #BritainsGotTalent" said another.
While DNA kept us guessing auditionee Sarah Ikumu left everyone speechless with her flawless rendition of Jennifer Hudson's And I'm Telling You.
Despite his initial doubts that the teen could pull off the track, Simon Cowell was soon seeing pound signs as she performed with a confidence beyond her years, prompting him to hit the Golden Buzzer.
Jam-packed with poignant performances, astounding talents and a few necessary duds that provided the alternative entertainment value the first show of the series had viewers captivated with the promise of more great British talents to come.
Britain's Got Talent continues on ITV next Saturday at 8pm.