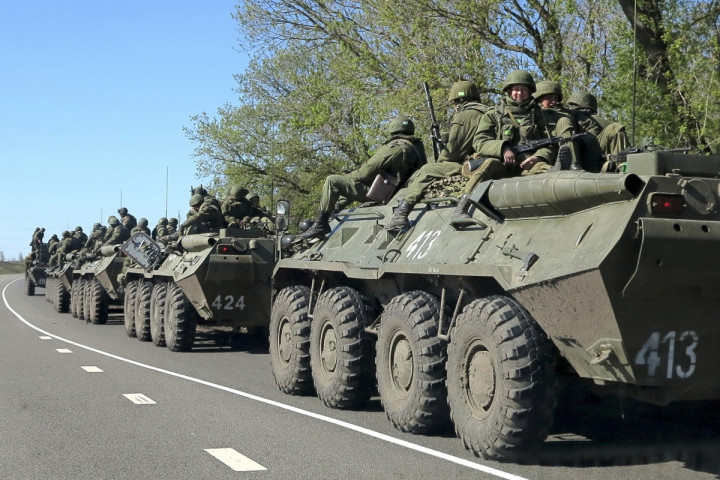 Nato Secretary-General Anders Fogh Rasmussen has revealed that Russia has resumed a military build-up on the Ukrainian border.
In comments made in London at Chatham House, the military alliance chief said that the move was "a very regrettable step backward".
"I can confirm that we now see a new Russian military build-up -- at least a few thousand more Russian troops deployed to the Ukrainian border, and we see troop manoeuvres in the neighbourhood of Ukraine.
"If they're deployed to seal the border and stop the flow of weapons and fighters that would be a positive step. But that's not what we're seeing."
The Nato leader said that Russia appears unwilling to stop its intervention in eastern Ukraine.
"I consider this a very regrettable step backwards and it seems that Russia keeps the option to intervene further," he said.
"So the international community would have to respond firmly if Russia were to intervene further. That would imply deeper sanctions which would have a negative impact on Russia."
Nato's top military commander General Philip Breedlove has previously warned of Russian intentions after approximately 40,000 Russian forces were deployed to the shared border in March.
"The [Russian] force that is at the Ukrainian border now to the east is very, very sizeable and very, very ready," he said.
Elsewhere, fierce fighting continued in eastern Ukraine in the town of Krasnyy Liman near the rebel stronghold of Slovyansk.
Ukrainian government forces spokesman Vladyslav Seleznyov said that rebels in the town were offered a ceasefire but refused.
"We issued an ultimatum to the terrorists overnight to surrender their weapons... They refused," he said.
Unverified footage has also emerged of the shelling of Yampol village which is situated near Krasnyy Liman.