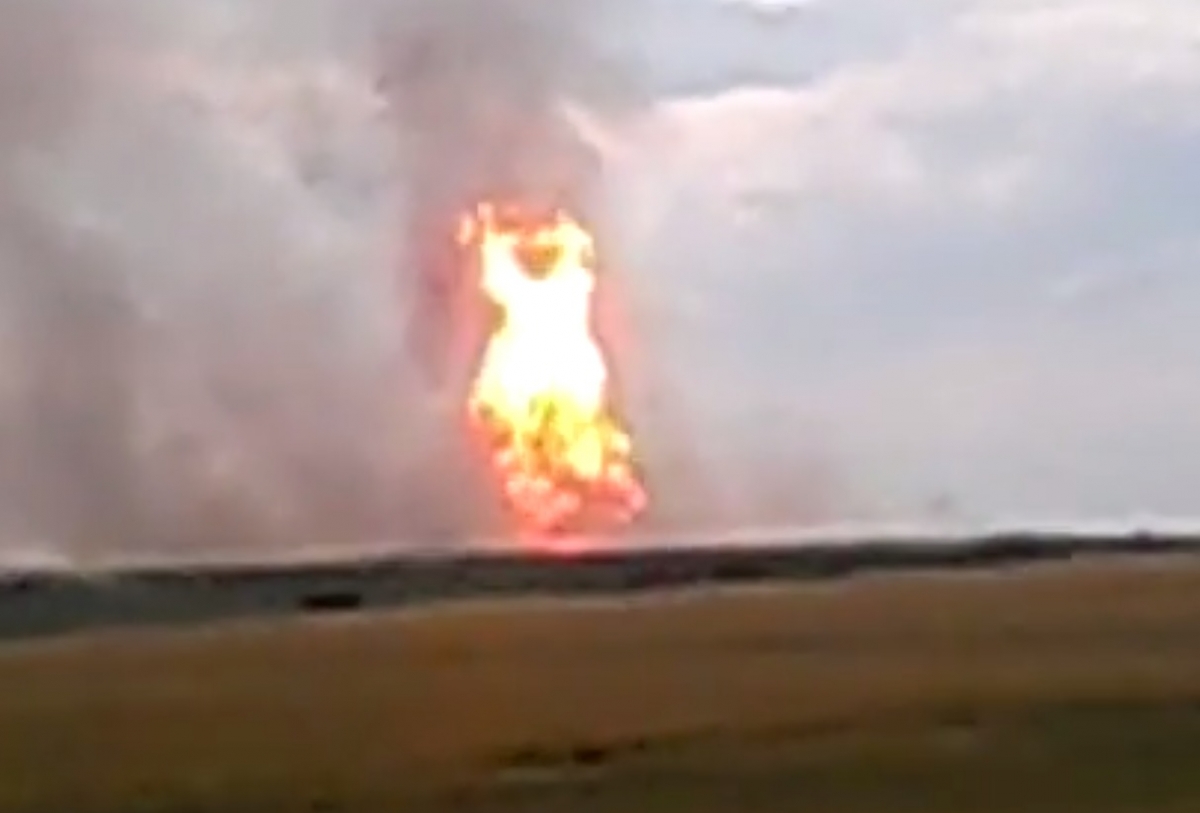 Ukraine's Prime Minister Arseny Yatseniuk has ordered security reinforcements across its gas pipeline network, after the country's interior minister said an explosion at a pipeline on Tuesday was caused by a bomb.
"We assume that the explosive device was placed under a concrete block supporting the pipeline and that there were two explosions," Interior Minister Arsen Avakov said in a report to a government meeting.
"We are studying the circumstances," he said.
Bracing for more attacks on the country's gas infrastructure, Prime Minister Yatseniuk said the attack in the Poltava region was pre-planned and meant to hurt the country's position as a gas transit route.
"We foresaw some weeks ago that sabotage action would be planned - the aim being to undermine Ukraine's reputation as a reliable transit partner," Yatseniuk said.
The blast, which came after Moscow cut off gas supplies to Kiev, did not affect gas flows but has raised tensions between the neighbours.
The long-running political dispute between Russia and Ukraine erupted when Moscow annexed the Crimea region in March, nearly doubling the price it charges Ukraine for gas shortly afterwards.
Failure to resolve the gas price dispute, has led to Russia cutting off gas supplies to its neighbour.
Ukraine is an important transit route for Russian gas sold to the European Union. The EU relies on Russia for a third of its gas needs, around half of which passes through Ukraine.