All the members of the North Atlantic Treaty Organization (Nato) need to "redouble" efforts in 2017 to meet the 2% defence spending guideline, Nato chief Jens Stoltenberg said in the Secretary General's Annual Report 2016 published on Monday (13 March).
According to the report, only the US, the UK, Estonia, Greece and Poland were the five nations of the 28-member bloc that met the 2% target. However, there was an overall increase in defence spending by European allies and Canada by 3.8% in 2016.
The issue of burden sharing among Nato allies was recently raised by US President Donald Trump, who threatened to cut down support to the alliance if the other members did not meet the target. Stoltenberg also raised the issue of "fair burden sharing" within the alliance in the report, noting that 23 alliance members "increased spending in real terms in 2016" and 10 members met the Nato-agreed guideline of spending 20% or more of their defence expenditure on major equipment.
However, with only five allies meeting the 2% target, the Nato chief said: "So in 2017, we must redouble our efforts to sustain the positive momentum and speed up national efforts to keep our pledge."
France, which is among the leading members of the alliance, reportedly spent 1.79% of national income on its armed forces in 2016, which was slightly down from 2015. Spain allocated 0.9% of GDP to defence in 2016, down from 0.93% in the year-ago period. Other leading alliance members like Germany, Italy and Canada also remained below the 2% target in 2016.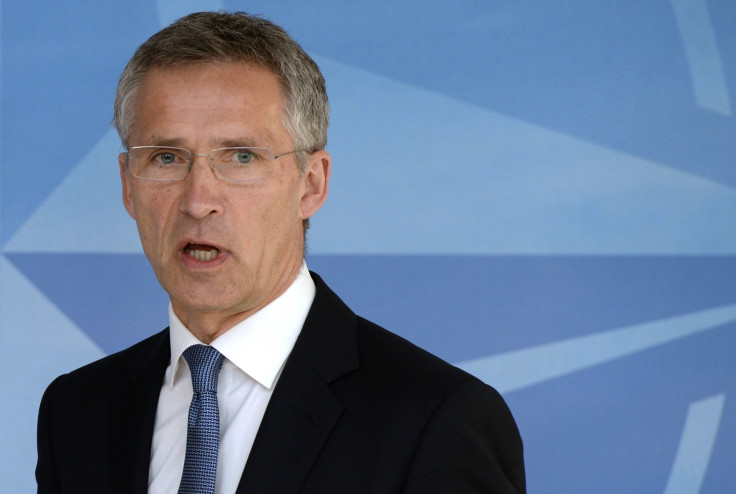 Alongside stressing on the need to increase defence spending, the Nato chief highlighted the major achievements of the alliance and the major challenges it is set to take on in the coming days. He said that the alliance conducted 107 exercises of its own in 2016 and took part in 139 national exercises.
The alliance aims to expand its efforts to train local forces and build local capacity and to tighten its ties with international partners such as the European Union in the coming years.
"We have tripled the size of the Nato Response Force to 40,000; established a 5,000 strong Very High Readiness Joint Task Force, ready to move within days; and set up eight small headquarters in the eastern part of our Alliance.
"We are currently deploying four multinational battlegroups to Estonia, Latvia, Lithuania and Poland, with contributions from 17 different Allied countries – including Canada and the United States...We are increasing our presence in the southeast of the Alliance, centred on a multinational brigade in Romania. We have also stepped up air policing over the Baltic and Black Sea areas," he said in the report.