Nato Summit 2014: Protestors Brand 'Defensive' Alliance a 'Front for the Arms Industry'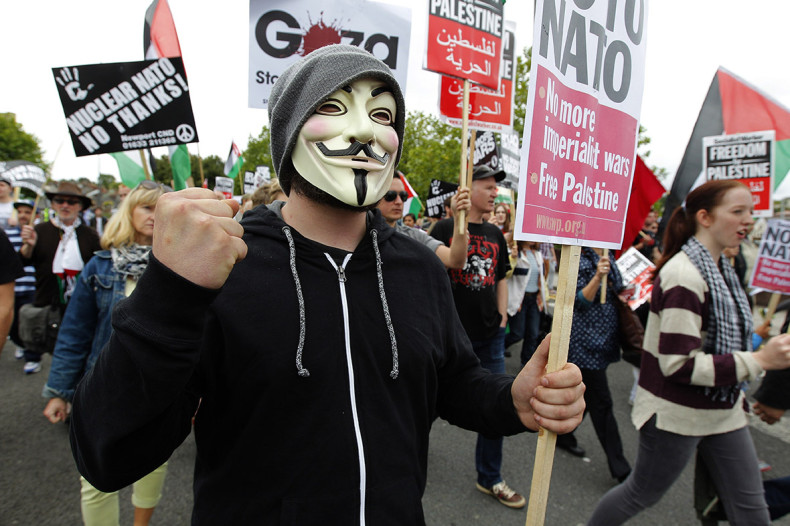 Protestors in Newport have called on Nato to disband, claiming that it is nothing more than a front for the armaments industry.
Over the course of the past few days, a coalition of campaign groups have descended upon South Wales to conduct a week of action against the Nato Summit, being held in the Celtic Manor just outside Newport this Thursday and Friday.
There are expected to be hundreds of participants in a march on the Celtic Manor taking place on Thursday, with a small number of protestors set to be permitted entry to the resort to deliver letters to Nato and national leaders.
The Vice-President of the Campaign for Nuclear Disarmament John Cox, who has been a senior member of the organisation since the 1950s, told IBTimes UK that Nato is an "aggressive alliance which is extending its influence and moving forward".
He said: "If Nato was a defensive organisation you'd expect it at some point in its existence to have defended a Nato country. Every action it has taken has been in other countries. It's not a defensive alliance, it's an aggressive alliance which is extending its influence and moving forward. They're looking for Ukraine to join.
"What if Russia collapsed? They could absorb the remnants of the current Russia and go at China. The thing about peace is that the arms companies lose business. It's not in the business of the arms business to have peace."
A protest march of more than 1,000 took to the streets of Newport last Saturday, with Cox saying the local people had shown some support and respect for the protest.
"This is about raising awareness and getting each respective government to take note," said Eddie Clarke of the No to Nato group "At the moment we're a UK based objector. In general terms, the short-term strategy is to connect each similar group in NATO countries, to have a single voice, equal in each individual country."
However, some are fearful that Thursday's march could turn violent, with a number of anarchists expected to join. However, the CND claims that these are not representing the true aims and nature of the protest, which has thus far passed without incident.
"There will be 10 or 15 people who think they can do something to stop the conference taking place. But that is not how it's going to happen. All this talk about troublemakers is a way of deflecting attention from the fact that Nato is expansionist. If the big threat is from 10 or 15 anarchists with an average age of 18 and a half, it's ludicrous," he said.