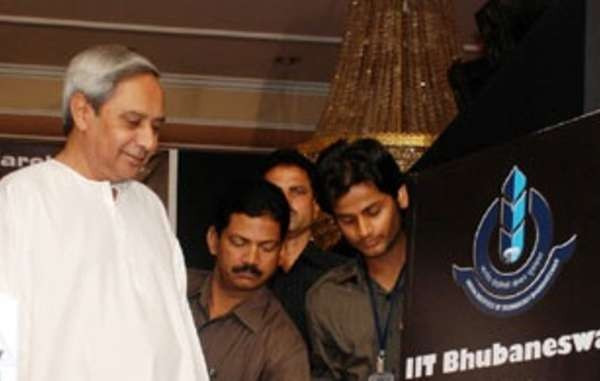 Naveen Patnaik, chief minister of the east Indian state of Orissa, has pulled out of a public lecture after learning that human rights organisations would attend.
During his 12-year tenure as chief minister, Naveen has been tainted by widespread allegations of tribal rights violations.
It is under his rule that the Orissa has become notorious for brutally crushing efforts by indigenous communities to protect their land from industrialisation.
The human rights organisation, Survival International, said that despite the human rights allegations, the Institute of Development Studies (IDS) near Brighton invited Naveen to host a seminar on "progress that has been made in human development" in Orissa.
According to reports, Patnaik pulled out after learning that several human rights organisations including Survival International and Amnesty International, as well as students from IDS, planned to attend the lecture and quiz him about his record.
Apart from this, students in the region had also displayed a board with photos and details of some of the atrocities in Orissa ahead of Patnaik's expected arrival.
"We are very disappointed that Patnaik is not prepared to face the strong resistance and tough questions," an activist from Sussex University said.
IDS is largely funded by the UK's Department for International Development (DFID), which gives Orissa millions in aid each year. DFID officials still plan to meet Patnaik during his trip.
Patnaik has always publicly defended his decision to put "development" before indigenous rights, saying: "No one (I repeat no one) will be allowed to stand in the way of Orissa's industrial development."
"There has been an alarming statewide abuse of tribal peoples' rights on Mr Patnaik's watch," Survival's Director Stephen Corry said in a statement. "Families trying to defend their lands from industrial projects have met police bullets, batons and brutality. The tribal peoples of Orissa have learnt that their leader places the profits of the industrialists over and above their rights. And British taxpayers are supporting his state with considerable funds."
Naveen's stand is most evident in Vedanta Resources' infamous Niyamgiri mining project, which is a joint venture with Orissa's state mining company.
Despite experts warning the mine would destroy the Dongria Kondh tribe, and New Delhi preventing its development, Patnaik has continued to support it.
His state mining company is currently challenging Delhi's decision to ban the mine, in India's Supreme Court.