US Navy Female Sailor Teaches Dubai Bus Rapist a Tough Lesson
Female Naval rating on shore leave wrestles bus driver to ground after he tries to rape her at knifepoint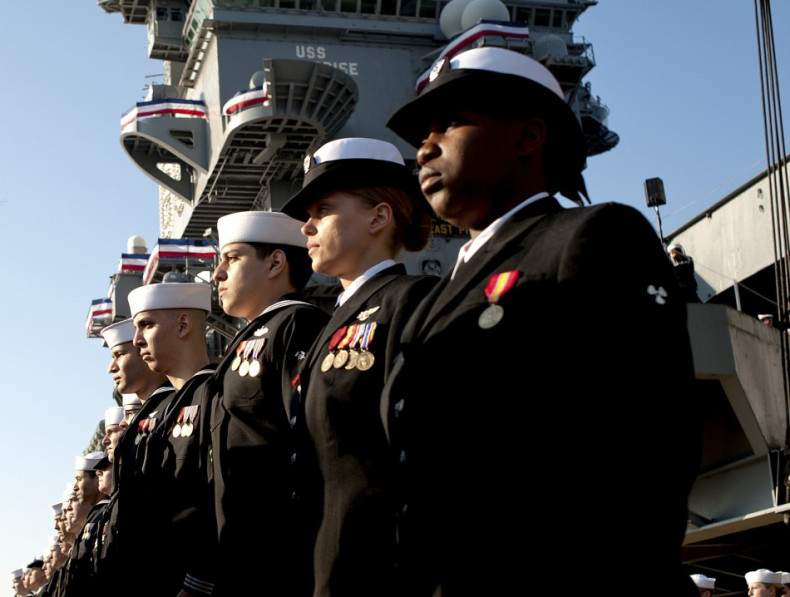 A US Navy sailor escaped an attempted rape in Dubai by wrestling the assailant to the ground and holding him in stranglehold between her legs.
The 28-year-old woman, who cannot be named, was on 24-hour leave in the United Arab Emirates and had gone shopping in the Mall of Emirates, a court in Dubai was told.
She had tried to hail a taxi to make her way back to Port Khaled when a bus pulled up.
After boarding, she noticed the driver was behaving suspiciously, she said. "He did not take the main road and when I asked him he told me not to worry," she said of the moments leading up to the alleged attack.
The driver, named on court papers as KS from Pakistan, continued driving for a further 10 minutes and parked the vehicle in an area where there were other buses.
He then attempted to kiss her and as she resisted he bit her. "I resisted him to the best of my ability, but he touched me all over. He touched my breasts and bit me everywhere. The more I resisted, the harder he bit me," she testified.
He threatened her with a kitchen knife and she stopped resisting. "For fear of him cutting me I did what he asked, but when he attempted to fondle my breasts again, I saw my chance.
"I knocked the knife from his hand, and had him in a stranglehold between my thighs."
Beaten into submission
After she had beaten him into submission, the driver offered her a lift back to the port, which she turned down.
When she got back to her ship she reported the attack to her commanding officer.
KC, 21, was drunk when he was arrested the following day. He has been charged with attempted rape, threatening to kill, assault and consuming alcohol illegally.
He has only admitted to the alcohol charge and said he could not remember what happened because he was intoxicated. "I was too drunk the night before to remember much of what happened," he said.
Forensic investigators found traces of the sailor's blood and hair on the bus. The trial has been adjourned until May.