Whether you are eagerly awaiting Christmas or hiding away until 25 December, you cannot deny the absolutely fantastic kitsch quality of the newly released NBA Christmas jumpers.
Transforming the loose and laid-back basketball playing kit colours and logos into the ultimate vintage inspired designs, they are the ideal gift for anyone who is adamant to eschew any reindeer and Santa prints and will be certain to brighten up your day if you wear these to the office.
With 30 designs to pick from the emerald green of the Boston Celtics to the bold tangerine of the New York Knicks and only £40 each, you can have a whole paintbox of colour in your winter wardrobe while comforting yourself that LeBron James will definitely snuggling up in his Cleveland Cavaliers sweater too.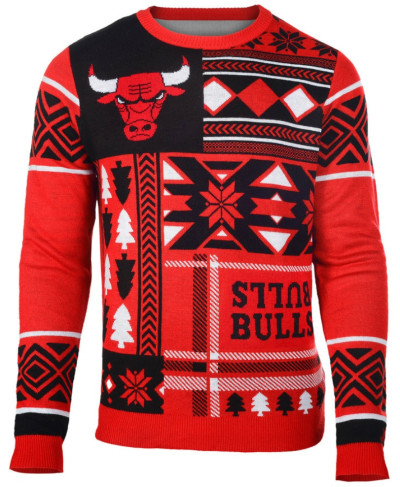 The jumpers are available to buy now at the NBA store, so get stocking up.