Nearly half of millennials admit they would quit if their office isn't 'smart' enough, study shows
82% of millennial employees said an office's technologies would influence job choice.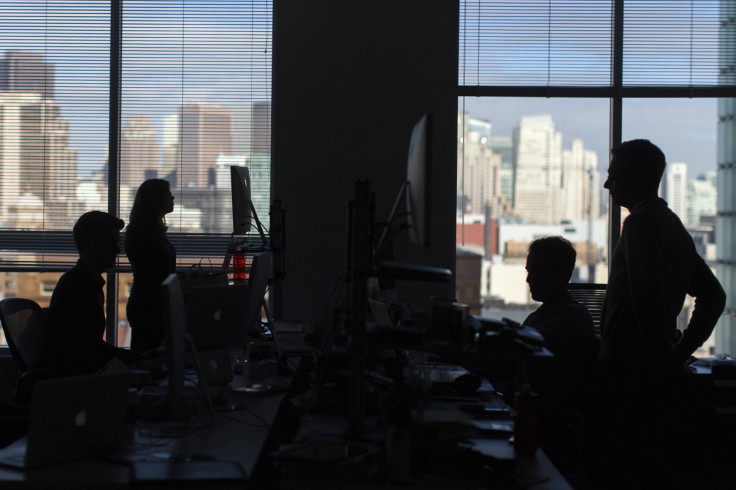 Growing up with rapid advancements in technology, millennials are considered to be digital natives, well versed in using, adapting to and manipulating new, innovative technologies to suit their daily needs. Given their dependence on technology in their personal lives, young professionals entering the workforce have higher expectations when it comes to the use of the latest collaborative technology, including IoT, virtual reality and AI-powered tools, in the modern workplace.
According to the 2016 Future Workforce Study commissioned by Dell and Intel and conducted by research firm PSB, about 42% of millennial employees admit they would be willing to quit their jobs if they think their office's technologies aren't smart enough. Around 82% of millennial employees said that the technologies used in their workplace would influence whether or not they decide to take on the job.
According to the study, which polled about 4,000 full-time employees from small, medium and large businesses across 10 countries, more than half of the respondents said they believe they will be working in a smart office within the next five years. In fact, three in five millennials believe that the adoption of improved, collaborative communication technology and remote teams in the workforce could soon make face-to-face meetings obsolete.
The report also found that younger professionals seemed to have higher expectations moving forward with about 69% looking to work in a smarter office within the next five years.
"The workplace is reaching a tipping point. Today's workers have a growing expectation that their employers integrate the latest technologies seamlessly and securely into their working lives," Allison Dew, vice president of global client solutions marketing for Dell, said in a statement.
"Employees have seen first-hand the ways new technologies can help them do their jobs better, and are hungry to use the latest advancements to be more productive. While this may seem daunting, it's a business-critical opportunity for companies to be at the forefront of the future workplace and enable the future workforce."
About 44% of employees surveyed said they feel their current offices are not technologically up to scratch, and would prefer to work in an office that "uses data to make 'smarter' decisions about employee habits like temperature and lighting". Around 63% of millennial employees and 55% of older employees over the age of 35 said they would rather have "high-tech perks" including artificial intelligence, augmented reality or virtual reality-powered devices, software and technology than "low-tech perks" such as free food or a ping pong table.
Although millennials do seem to be the most eager group to adopt these cutting edge technologies in their professional lives, the global population in general does seem keen on seeing them being implemented in their work life as well.
While two thirds of respondents said they would be interested in using these products at work, about 46% said using them would actually help boost their workplace productivity and make their job easier by automating and speeding up otherwise boring and repetitive tasks.
The study also noted that although respondents did say technology would help with work flexibility, enabling the modern mobile worker to comfortably work outside of the traditional office, advanced security protection was listed as a top priority needed in the workplace.
"The massive changes that are occurring in the workplace are like a tale of two cities," said Bob Egan, chief analyst and founder of Sepharim Research Group. "Those companies that are modernising, especially with mobility, will attract and retain top talent, those who don't will create employee frustration, lower productivity and employee unhappiness."
© Copyright IBTimes 2023. All rights reserved.