Consumer tech has given us no shortage of bizarre, questionable gadgets over the years, and in recent years these have exclusively fell in either the Internet of Things or "wearables" categories.
The former is bad enough thanks to its obsession with turning even the most mundane utensils into high-tech smart home gizmos (see: this ridiculous smart salt shaker), but asking a buyer to actually wear a similarly goofy gizmo can lead to even stranger imagery.
This brings us to FrontRow – a dual camera-toting, luxury livestreaming device with a small, circular touchscreen design for the "effortless capture and sharing of life's experiences."
Basically, it's a big ol' pendant you hang around your neck to film your entire life and share it all with your social media pals.
While by no means the first to tackle the almost non-existent wearable camera market, Ubiquiti Labs' FrontRow is potentially the most conspicuous we've seen for quite some time.
Popping on a brightly-coloured pair of Snapchat Spectacles might look just as strange to a passerby, but having a high-tech medallion thing dangling from your neck seems to be somehow worse. Especially considering Snap's glasses cost £129.99 whereas FrontRow will set you back a meaty $399 (£310).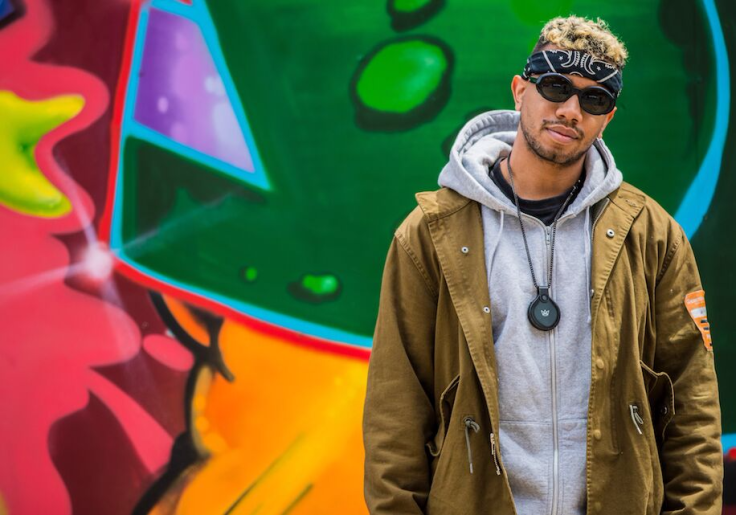 For your money you get a lightweight, Android-powered device with a 1.96in 640p display, 32GB of storage, a quad-core processor and 2GB of RAM that at least fits the bill of a high-end wearable livestreaming camera.
The camera modules are located on either face with the 8 megapixel main sensor packing a f/2.0 aperture and a 140-degree wide-angle lens. The opposing camera dials down the quality to 5 megapixels... although considering it'll be knocking against your chest most of the time that's probably enough if you want to take a cheeky necklace selfie (neckie?). There's also two physical buttons, a capacative home key, a small speaker and a USB Type-C port.
As for its social savvy, FrontRow lets its wearer share live content to Facebook, YouTube and Twitter. Support for Dropbox and Spotify integration has also been announced. We really hope it doesn't play music.
FrontRow connects to your Android smartphone or iPhone via a bespoke app, has an estimated standby time of around 70 hours (via The Verge) and has the smarts to compile 12 hours of footage and images into a time lapse-like video while excluding low quality captures.
If wandering around like a cyberpunk Flavor Flav sounds like your thing, you can buy one from the official FrontRow website, although shipping is only available in the US at present.