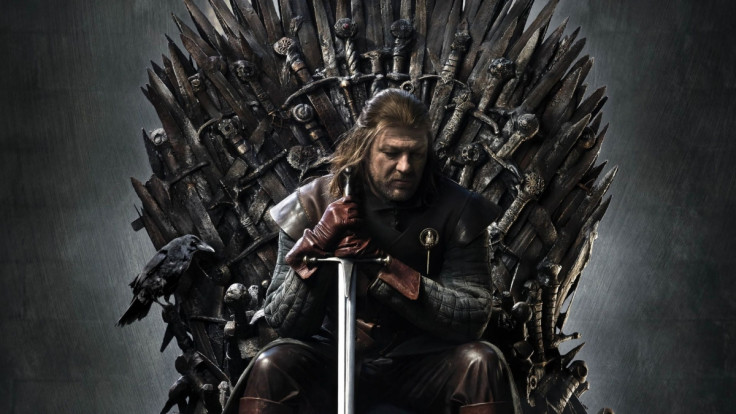 Game of Thrones season 8 is still a year away from premiere and fans have already started feeling the withdrawal as this will be the finale. The season will have only 6 episodes that will join all the loose ends of the story by bringing the characters to justice.
According to Watchers on The Wall, the first two episodes of the final season will discuss the death of Ned Stark and will feature two major characters. The scenario reportedly will lead to a horn blowing sequence.
The website also reported that the filming for the highly anticipated final season has reportedly resumed in Belfast after a brief break, with Peter Dinklage and Kit Harington in the city to film their sequences.
The Stark patriarch was beheaded in season one by the evil Cersei. And this led to an epic journey of his children Sansa, Arya and Bran. Arya evolved as a faceless assassin and has already started killing off the people who are responsible for her beloved father's death. In the upcoming season, she will aim to kill Cersei.
Sean Bean's impeccable performance has left a lasting impact on GoT fans who still miss Ned Stark's valour and fatherly charm on the show. It will be interesting to see which two characters are discussing him in the final season and why?
Meanwhile, unlike last year, the producers are taking extreme measures to protect the upcoming season from leaks and it remains to be seen how the story of Daenerys Targaryen, Jon Snow, Cersei Lannister and Jamie and the Stark siblings — Arya, Sansa and Bran unfolds.
Apart from the fans, who are already missing their favourite GoT even though it is yet to premiere its final season, the actors and crew involved in the HBO blockbuster are also feeling the pain and according to Peter Dinklage, saying goodbye to the show is "heartbreaking."
But the actor also believes that it's time to move on, even though the show and the people involved in it became an important part of their lives in the last couple of years. "It's time. Storywise, not just for all our lives. It's the perfect time to end it. Sometimes shows stay on a little too long, the jumping-the-shark thing. ... It's bittersweet when it's time to move on with everything," he told Variety.
"It's always the sad part of our business because you get pockets of great people for short amounts of time and then you have to move on and it's always heartbreaking. Especially when you've spent more than a couple months with people."
He also updated fans that the show is halfway through filming and explained the reasons for the premiere delay, saying: "It's the final season, and it's a long one so we're taking our time."