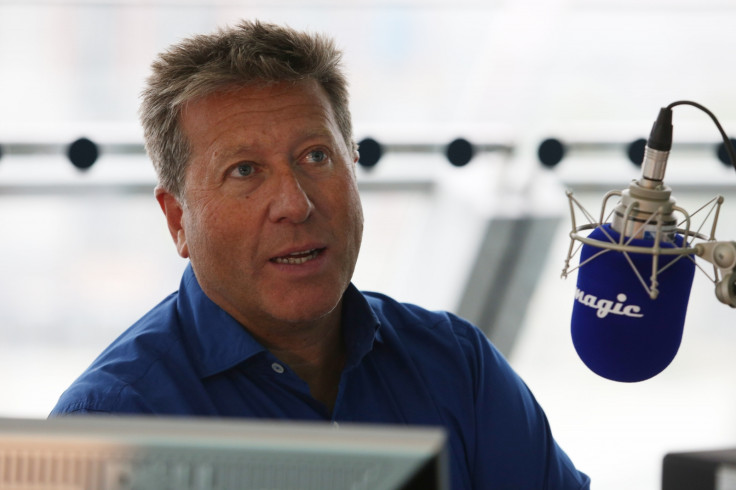 Neil 'Dr' Fox indecently assaulted two underage girls at a motor show, a court was told.
He also thrust his tongue into another child's mouth at Chessington World of Adventures theme park, Westminster Magistrates Court heard.
The incidents allegedly happened after DJ Fox, 53, was approached by the young fans seeking an autograph or photo with him.
Magic FM radio host Fox was in court on the first day of his trial for seven counts of indecent assault and two sexual assaults. He denies all nine charges and arrived for the hearing accompanied by his wife, Vicky.
The alleged incidents at the motorshow involved two girls who were aged between 13 and 15 in 1991. The alleged victim at Chessington was 15 when the incident is claimed to have happened in 1996.
Describing the claims by the alleged victims, Darren Watts for the prosecution, said: "She has gone to a motor show and has seen Mr Fox.
"They have asked for a photograph with him and Mr Fox is said to have kissed her and forced his tongue in her mouth.
"The defendant was present and has again been asked for a photograph, and it is alleged he kissed her – forcing his tongue into her mouth while putting his hand up her skirt and touching her bottom."
At Chessington, Fox was allegedly approached by the girl and responded "by taking hold of her and forcing his tongue in her mouth", said Watts.
Two alleged sexual assaults happened at Magic FM – which suspended Fox from its airwaves following his arrest.
Watts told the court Fox put his hand up a woman's top, bearing her bra and breast. On the other occasion, he allegedly kissed a woman on the shoulder after approaching her from behind and making a suggestive remark.
The case continues.