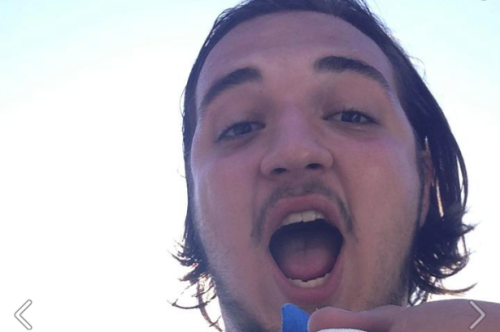 Two men have become the first Britons to die as a result of the extreme drinking game Neknominate.
Issac Richardson, a 20-year-old man from Colchester, Essex, was believed to be the first Briton to die as a result of drinking a 1.5 litre mixture of a whole bottle of white wine mixed with a small bottle of vodka, some whisky and a can of lager.
Neknominate has taken social media by storm in the UK, Australia and South Africa. It involves teenagers and young people drinking large quantities of alcohol and undergoing a "task" - before nominating the next person to do the same within 24 hours.
This latest incident took place at O'Connor's hostel in Woolwich, south-east London. Richardson was working as a part-time receptionist to pay for his accommodation.
Tobi Obiwale, an employee at the hostel, told the Daily Mail: "I filmed him and he introduced himself saying, 'I'm Isaac, I'm going to down this pitcher of vodka, wine, whisky and lager'."
The report claimed Richardson went to the bathroom to vomit, but was unconscious within two minutes. He was taken to hospital where he died on Saturday morning. He had been drinking with his friend Daniel Lee, 30.
Lee told the newspaper: "He was telling me that he was Neknominated and I'd never heard of it. He said he'd been given a dare to drink something messed up.
"He told me other people were putting Listerine and toothpaste into their drinks but he said he just wanted to mix loads of alcohol and down it.
"He said, 'I want to outdo people; I want to do something that nobody has ever done'."
After drinking together, Richardson went back to the hostel to complete his challenge with some friends.
Lee said: "A little later I went upstairs to the hostel and I saw Isaac on the ground. The paramedics were trying to revive him but he was dead. He wasn't moving, I knew he was dead."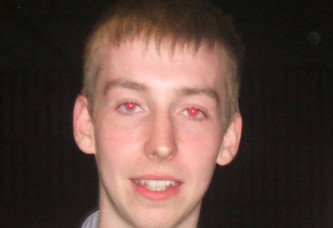 Shortly after the incident was reported, it was revealed that a 29-year-old man died after reportedly taking part in a similar Neknominate dare.
Stephen Brookes was filmed drinking a pint of vodka before falling ill on Sunday morning.
Friends of Brookes, from Cardiff, posted footage of him carrying out his challenge on Saturday but removed it shortly after he became ill and died.
His mother Paula said: "He went home at about 2am and my daughter-in-law rang me to say he wasn't well and I needed to come over.
"When I got there the paramedics were doing everything they could but he didn't respond. He died in his sleep.
"Stephen was a fabulous son. He was kind, generous and funny, everybody loved him. The community here will not be the same without him. He would do anything to help anybody.
"I want to thank all of Stephen's friends for all the kindness they have shown. Lots of his friends have brought cards."
A week ago, the body of Jonny Byrne, 19, was recovered from the River Barrow in County Carlow in southern Ireland. He had been seen entering the water near Milford Bridge on Saturday evening after taking part in the game.