The Home Office has announced it will ban the sale of cheap alcohol in England and Wales and set a "floor price" on a bottle of wine of £2.24. Taking effect from April, the scheme is aimed at tackling the problem of binge drinking in Britain.
In some supermarkets, cans of lager can be bought for less than a bottle of water. According to Alcohol Concern, alcohol is 45% cheaper than it was in 1980. Young people, aged between 18 and 24, are far more likely to binge drink than any other age group, and most shockingly, the frequency of spirit consumption amongst those aged between 11 and 15 has doubled since 1990. In particular, the number of young women and girls binging on spirits has risen by 95%.
According to the Home Office, the plans will only hit 1.3% of all alcohol sales, mainly in supermarkets. An impact assessment said the ban will mean a 440ml can of beer or lager cannot be sold below 50p. Low-strength beers are exempt from the policy, if their alcohol content is 1.2% or less, nor will it affect duty-free sales at airports, on aircraft and ships. A bottle of gin or vodka will cost a minimum £10.16.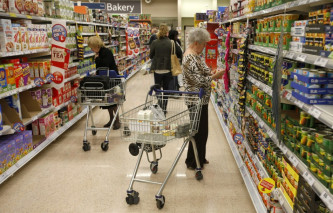 Supporters in favour of imposing restrictions on alcohol have previously called for a ban to be implemented. In July 2013, ministers were accused of giving in to pressure from the drinks industry, when Cameron's government confirmed it would not be introducing minimum unit pricing after an alcohol strategy consultation. As this summer's FIFA World Cup tournament draws nearer, the ban is seen as a further attempt to curb alcohol abuse and violence during the tournament.
As young people are price sensitive, and the growing concern over "pre-drinking", the policy could prove to be beneficial in reducing binge drinking and its effects. According to Drinkaware, 30% of sexual offences and 50% of street crimes are connected to binge drinking. One in three burglaries can also be linked to alcohol.
Most recently, the drinking game "Neknominate" - which sees youngsters drinking enormous quantities of alcohol and posing for the camera – has taken Britain by storm. The death of one teenager, 19-year-old Jonny Byrne, has already been attributed to the game, after his body was pulled out of River Barrow in County Carlow, Ireland.
Dr Sally Adams, a lecturer in health psychology from the University of Bath, told IBTimes UK the ban could be an "effective strategy" for reducing binge drinking.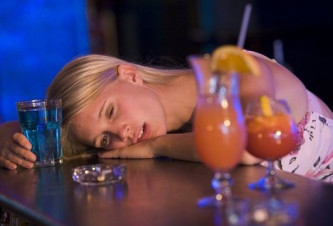 Adams said: "There is a well established link between the price of alcohol and the harms caused. Minimum unit pricing would set a baseline price at which alcohol can be sold and specifically target high strength alcohol that is sold cheaply."
She added: "Reducing the availability and cost of alcohol is likely to be an effective strategy for reducing alcohol-related harm."
However, it is still uncertain whether the ban on cheap alcohol sales would be useful. As the policy affects only 1% of all sales, most young people will still be able to purchase very low-priced alcohol.
Norman Baker, Home Office minister, said: "Banning the sale of alcohol below duty plus VAT will stop the worst examples of very cheap and harmful drink. It is part of a wide range of action we are taking, including challenging the drinks industry to play a greater role in tackling alcohol abuse."
But Eric Appleby, chief executive of Alcohol Concern, said the policy would be ineffective. He stated: "The ban on below-cost sales as proposed will do little or nothing to tackle our problem with alcohol. It's confusing and close to impossible to implement.
"On top of this, reports show it would have an impact on just 1% of alcohol products sold in shops and supermarkets leaving untouched most of those drinks that are so blatantly targeted at young people."