A lawyer has warned those daring friends to take part in the viral drinking game craze Neknominate could face charges of manslaughter.
Several deaths have been linked to the game, which has prompted lawyers to state those issuing the challenges may be liable for prosecution.
As 20-year-old Bradley Eames became the fifth victim to die as a consequence of Neknominate last week, IBTimes UK examines the rise of the online sensation, which has grown from a drinking game to a prosecutable offence in the UK.
January 2014: Australia and New Zealand
The term Neknominate began trending among young people in Australia and New Zealand, as videos of participants drinking excessive quantities of alcohol in bizarre situations appeared online.
Although the phenomenon was quickly branded "foolish" and the result of a global binge drinking culture, the Facebook group gathered thousands of likes in just a few weeks.
January 2014: Dangerous activies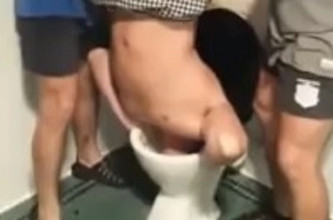 As Neknominations garnered popularity, players posted videos of them participating in increasingly dangerous stunts. In one video, a man is seen pouring beer into a toilet, before his friends lift him up by his legs to drink it.
In another, drinkers can be seen drinking beers while dangling from a helicopter. Charities and alcohol awareness groups condemned the game for ignoring the risks of alcohol poisoning and alcohol-related accidents.
Professor Michael Farrell told the Sydney Morning Herald: "In general it looks like it could get people into a lot of trouble, with a lot of pressure to drink. It's competitive, heavy drinking, and that tends to end up with people coming to serious grief through alcohol poisoning."
January 2014: Road safety
While concerns were expressed over drinking and driving, another trend began to concern authorities. Videos of "skidnominate" showed drinkers doing burnouts, skids and other stunts in their cars, under the influence of alcohol.
Other videos showed Neknominate had taken to the road, as one man was seen riding a motorbike while drinking cans of beer. One man posted a clip of himself drinking while riding a skateboard into oncoming traffic.
February 2014: Two deaths in Ireland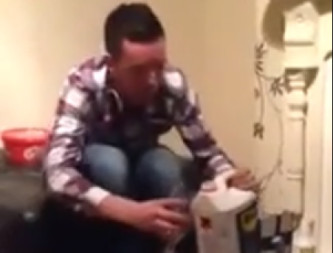 Jonny Byrne, aged 19, was the first death to be attributed to a Neknominate dare. His body was recovered from the River Barrow in County Carlow on February 2nd, after he was seen entering the water near Milford Bridge after taking part in the game.
On the same day, officials in Dublin began investigating the death of a 22-year-old. A Garda spokesman said the death of Ross Cummins was not suspicious, yet media reports stated it was linked to the Neknominate phenomenon.
February 2014: Facebook page deactivated
Shortly after the deaths of Mr Byrne and Mr Cummins, the Neknominate Facebook page was taken down. Jonny's father, Joe Byrne, urged young people to reconsider taking part in the drinking game.
He said: "I'm pleading to every youngster to think of the things they are doing. It has cost my son his life. The whole family is devastated. Our lives will never be the same again. I hope this message is heeded because for us life is virtually over."
February 2014: Two Britons die after Neknominations
Issac Richardson, aged 20 from Colchester, Essex, and Stephen Brookes, aged 29 from Cardiff, were announced as the first Britons to die after taking part in the game. Richardson drank a bottle of white wine, mixed with a small bottle of vodka, some whisky and a can of lager, as a dare at a hostel in Woolwich, south-east London. He collapsed and was pronounced dead shortly afterwards on 9th February.
Brookes became ill after he drank a pint of vodka, which was filmed and the video posted online. He died in his sleep in a house in the Rumney area on February 10th.
February 2014: Third British man dies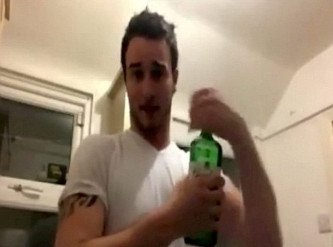 Bradley Eames, aged 20, died after drinking two pints of Gordon's gin for a Neknomination. The salesman from Nottingham filmed himself drinking two large glasses of the neat spirit, telling his friends he had to "show who is boss".
His hands shook after the first pint, yet he continued to down the second. Afterwards, he turned to the camera and gave a thumbs up sign, saying: "Have fun". Days later he was found dead at an address in Sneinton, Nottingham.
February 2014: Legal action against challengers
Lawyer Julian Young told Wales Online that those nominating others to participate in a Neknominate dare could be prosecuted if it results in a death. According to Young, challengers can no longer claim they were unaware of the risks.
He said: "Any person would have to prove that the person who did the nomination knew with a degree of certainty what was likely to occur. At the beginning of this no-one knew what was going to happen."
Young added: "If a person knew, because of all the publicity and said, 'I have been watching it on the news, I nominated my mate and thought he would be all right but knew there was a risk' you could have grounds for a prosecution. It might be manslaughter."